Not being allowed big numbers for a wedding means that the weddings that have gone ahead have been nice and intimate. Only the closest family and friends of the couple have been invited. For some, with expansions of extended family has probably helped many people enjoy a wedding with the people they are close with without the pressure of having to invite every estranged cousin, auntie, or uncle.
For beautiful couple Liz and Stuart, a quaint and intimate wedding was just what they were after. They booked Hog Roast Beaumaris for their wedding breakfast.
To start the newlyweds and their guests indulged into Hog Roast Beaumaris's delicious canapés. They had chosen fillet of beef popped into a mini-Yorkshire pudding with a drop of horseradish and a sprinkling of fresh chives, smoked salmon swirls served on a Bellini with a smudge of cream cheese, squirt of lemon juice and sprinkle of fresh dill and lemon zest, mini burgers served in the cutest brioche bun with a slice of American cheese, burger relish and a pickle and to complete the boards chicken liver pate on a garlic infused croute finished with fresh coriander. These mouth-watering goodies were served alongside the Prosecco welcome drinks.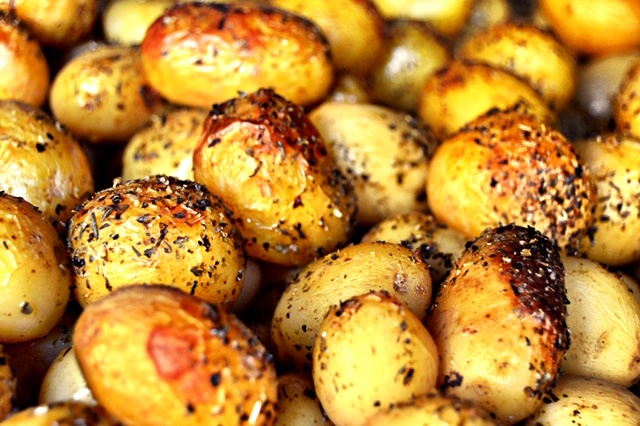 For the main, the couple had opted for a lamb spit-roast. The lamb had been cooked on site for four hours, wafting the sensational smell towards the guests. The guests could come up and have a look creating a theatre aspect. Hog Roast Beaumaris served the juicy lamb with garlic and rosemary infused roasted new potatoes, Yorkshire puddings, seasonal vegetables, and a minted gravy. A crusty roll was popped onto a side plate with a portion of salted butter. The tables were laid with a selection of sauces including mustard.
The cute single tired forest gateaux flavoured wedding cake was served with fresh fruit including, cherries and strawberries with the option of double cream. As a thank you to Hog Roast Beaumaris for the fantastic service and scrumptious food, the team took home a few slices of the wedding cake to try… it was extremely luscious!