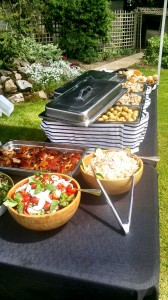 Spitting Pig is North Wales' own hog roast event caterer. We have a prolific ability for coming up with new hog roast tastes and services, an ability that we happily share each day with customers new and old. We are recognised as the best Hog Roasters in North Wales because we have multiple ways of bringing you delicious food. From all-inclusive event catering in Bangor, to a hog roast hire in Conwy, we can't be bested for class.
We have a great passion for what we offer, a passion that really shows through our high quality work. When you choose Spitting Pig North Wales you won't be dissappointed.
Individual Catering Abilities
Spitting Pig North Wales has been operating as North Wales favourite hog roaster for many years and we still hog roast as maniacally and passionately as we did in the very beginning. Hog roasting is something we never get bored of doing and it's certainly something your guests will never, ever, get bored of eating! The eminence of hog roasting in North Wales is best encapsulated by the reception our services receive, the reviews there after (which you can find on our testimonial page) and the prevailing demand for hog roast catering and machines provided by us.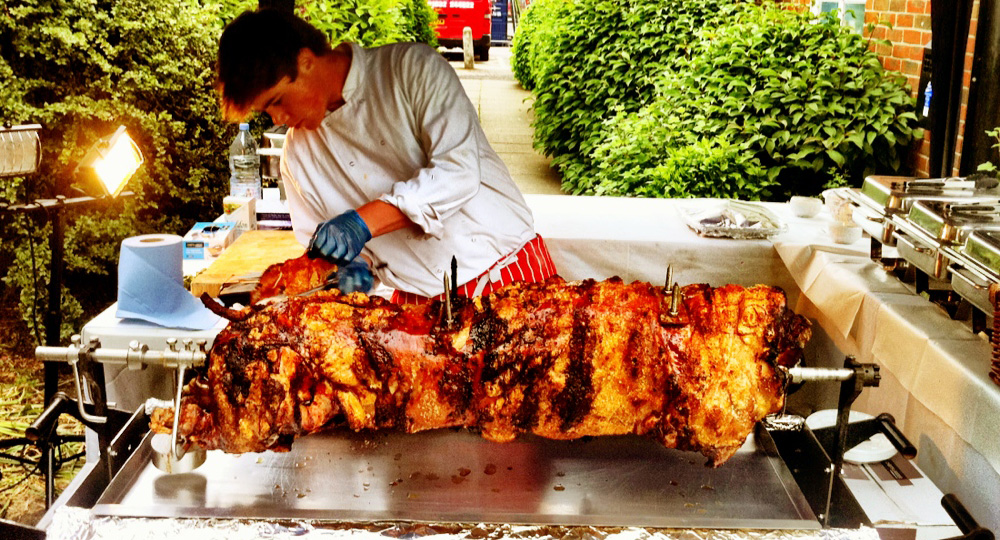 When we provide a hog roast service the only reaction we're familiar with is that of unrelenting happiness and gratitude, for all our years of experience we've yet to hear of an unhappy customer because there is no greater hog roaster for catering and none can challenge our hog roast Wrexham machine hire service. The collective goal of everybody at Spitting Pig is to take our passion of hog roasting to the public at large; we're not fussy about how we do that. We'll rent machines or come to your event to cater for you, so long as you're the recipient of a roast pig that contrasts appetising juice-packed meat with the crunchiest, most crispy crackling that can only be made with a hog roast then we're happy, because it means that our job is done.
Strong Experienced Catering Teams
A hog roast Llangollen experience is by no means an exclusive one, it can be one enjoyed with a birthday party or a corporate function and in any case it's a truly rewarding, invigorating experience. Entering a room, as your guest's will, to be greeted with an aura of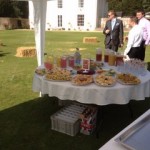 mouth watering sights and smells that can only be created with a spit roast is a simple pleasure, but one of life's better ones. We bond together fabulous historic food and stunning scenery, a recipe that makes for a breathtaking event.
Hog roasting takes many forms, it can be served in more styles and with more side dishes than you can shake a stick at, and we can cook delicious hog roasts for you to eat at any occasion, either by spit roasting the pig or tray roasting the pig.
[+ show][- hide]