At Hog Roast Betws y Coed, we strive to deliver excellent service and cuisine that befits our professional reputation, which means that at every event we cater for, we prepare high quality food from scratch with only fresh ingredients, and serve guests with a smile. We understand that not only do the high standards we set, reflect back well on ourselves, but also you the customer and host of an event, and if you choose to hire us, you can rest assured in the knowledge that you're in safe hands. For Steve, one of our most recent clients, this philosophy was essential.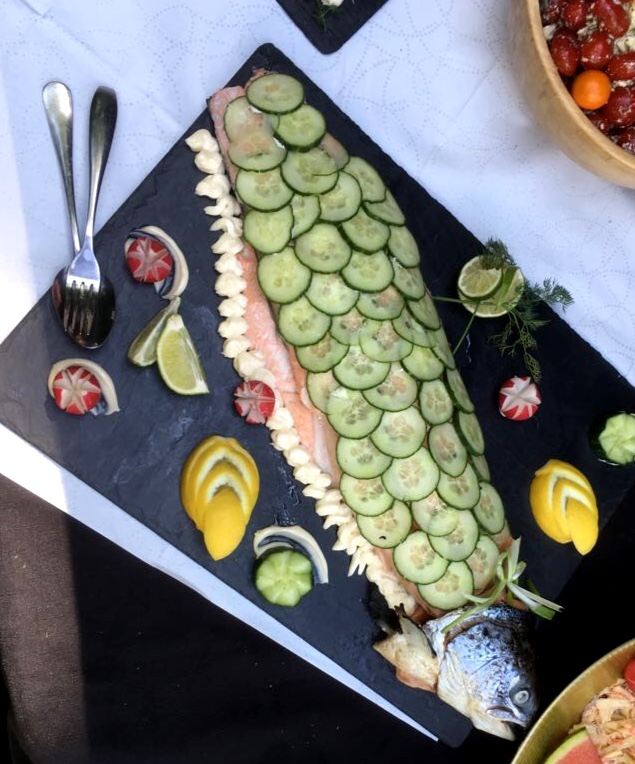 Steve was organising a private event with corporate interests – he was hosting a dinner party for his boss and his wife. Not being much of a cook, Steve wanted something that would really impress, and so he chose the team at Hog Roast Betws y Coed, to provide a full three course meal. He met with the team to select a menu and go through any special requirements he had.
As there were only a small number of people dining, our chef catered for the event alone, setting up his Hog Roasting Machine in the kitchen, and laying the table for Steve in the separate dining room, complete with high quality crockery, cutlery and a magnificent centre piece. Guests arrived in the evening, and starters were served soon after, Parma Ham served on a warm new potato and walnut salad with an apricot dressing. The chef brought food to the table and cleared away the plates after they were finished. For the mains it was the Spit Roasted Sirloin of Beef with Yorkshire Puddings, Horse Radish sauce and a Red Wine Gravy, and one Whole Roast Salmon as a vegetarian alternative for Steve's wife, both in accompaniment of a seasonal veg medley. For desserts it was our zesty Lemon Tart, butter pastry filled with lemon custard and garnished with fresh raspberries and a fresh fruit coulis.
At the end of the night, the chef from Hog Roast Betws y Coed tidied everything away discreetly and Steve thanked him for the excellent food and service. Steve's boss loved the food, and recognised Steve's ability to organise an event and put faith in the right team.