For a real treat this Christmastime, let Hog Roast City Dulas feed your guests with our delicious two-course festive menu, which features all kinds of tasty elements to indulge in.
You get to choose one of two meaty mains – either traditional whole-roasted turkeys, slowly cooked over flames and accompanied by fresh cranberry sauce and sage and onion stuffing, or one of our sumptuous free-range hog roast centrepieces, served together with apple sauce, stuffing and crackling carved fresh off the pig.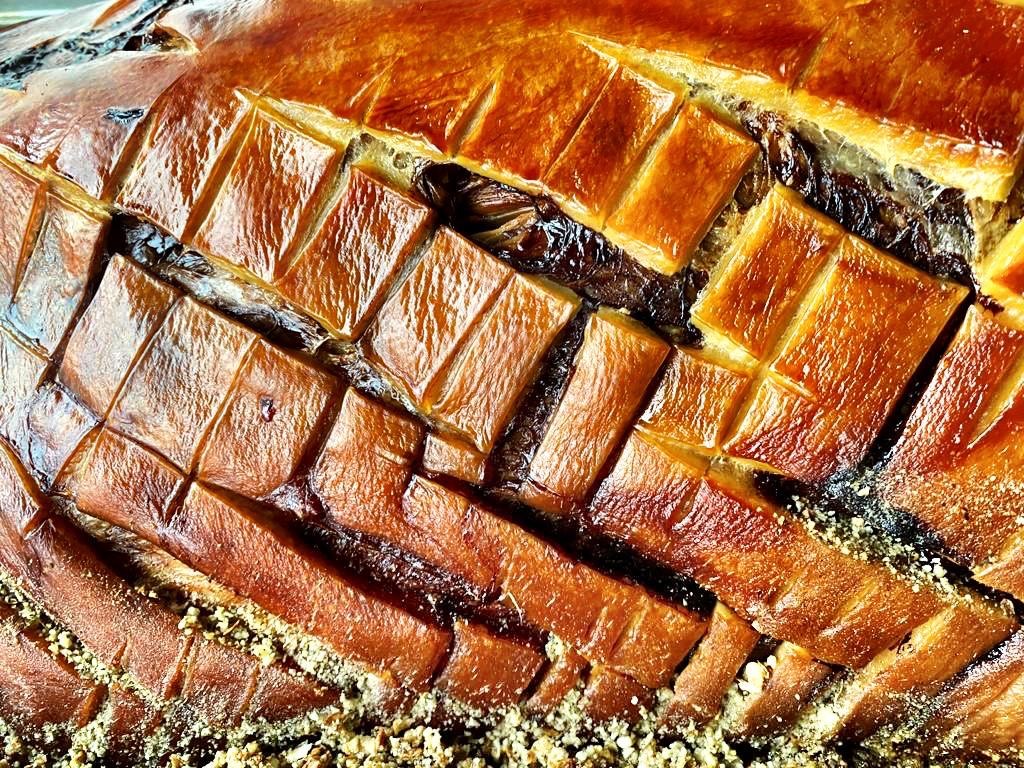 There's also a vegetarian option with this Hog Roast City Dulas Christmas menu, of our popular veggie skewers, where we grill chunks of halloumi, peppers, courgette, tomatoes, mushrooms and red onion and serve with wraps and a Tzatziki dip, and by leaving out the cheese, we can even make this dish vegan if needed.
In terms of sides, you get no less than seven in total, including our homemade cauliflower cheese, pigs in blankets, roasted potatoes with garlic and rosemary, glazed sprouts, green beans, carrots and peas, as well as our homemade gravy, so we're sure that no one will go hungry! If there is any room left, you and your guests can then finish off your lovely meal with our traditional minces pies with brandy cream.
All-year-round, our experts ensure that our customers can enjoy all kinds of delicious food, from one of our hog roasts to spit-roasted or barbecued options, or a standalone menu like our Southern Slow Roast or Loaded Fries. Dietary requirements are never an issue, just as long as we have advance notice, and we can also cater with multiple courses if needed, as we have a great array of starters, sides and desserts on offer, as well as handmade canapés.
For a party that Hog Roast City Dulas catered yesterday, our customer said she was really spoilt for choice, and in the end, she decided on one of our famous hog roasts, served as pigs in buns. After roasting a hog for hours on end in her back garden, our chef carved off crispy, salty crackling and moist and tender meat, crammed both into fresh wraps and rolls, topped with our apple sauce and stuffing, and then everyone queued up for a little bit of heaven.