Whether you've got a 5th or a 50th birthday party to organise, you can say good riddance to the stressful days (or, in most cases, weeks) of planning for the occasion, simply by getting Hog Roast Aberffraw involved – yes, it really is as easy as it sounds!
We know just how important it is for you to get everything perfect for the recipient, and because of this, we have created a vast selection of easily personalisable menu options which are suitable for all event styles, dietary preferences (even fussy eaters love us!) and budgets. But what sets us apart from regular catering services isn't just our irresistible food, (it really is to die for though!) it's also our ability to adapt to any situation.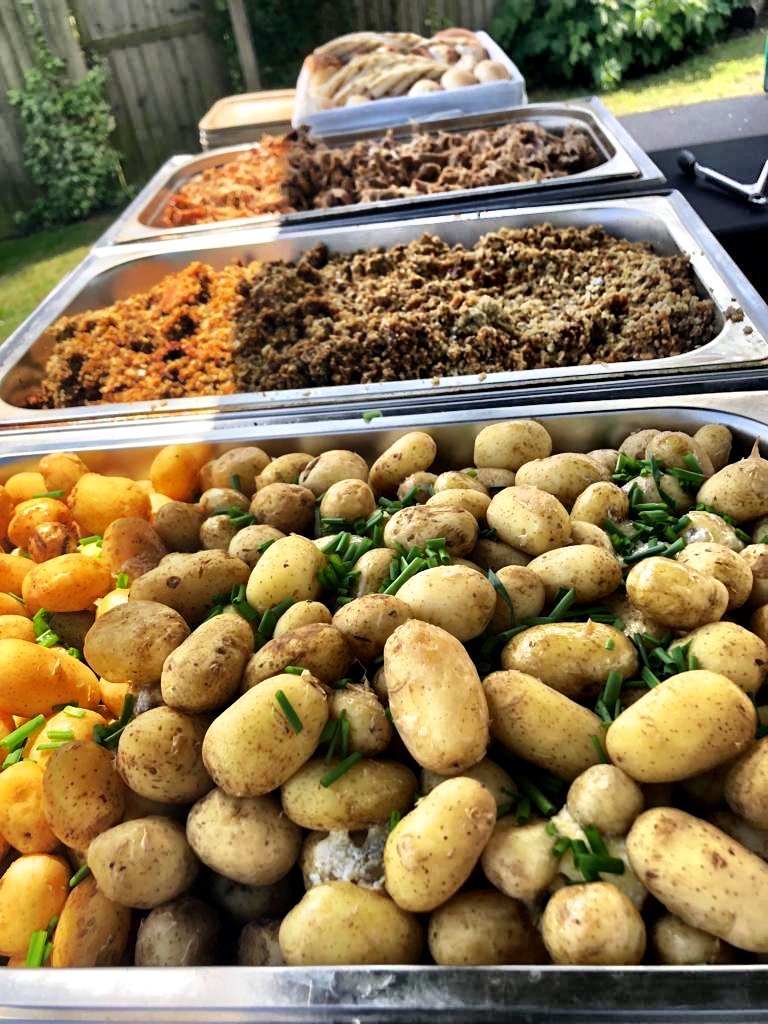 Back when things were normal, (oh how we miss those days) the Hog Roast Aberffraw catering team could be found spit roasting pigs and tossing salads at all different kinds of events! These days, however, our involvement is a little bit more distanced for the most part. With far fewer people allowed to come together at events, our rental, and newly established delivery options have become an increasingly popular choice among our clients.
So, with a birthday celebration to plan for her soon-to-be 15-year-old son, Michael, Hog Roast Aberffraw was the first point of call for Carol who had read all about us via our website. The hog roast for hire service we offer was what caught her eye right away and wasting no time, she got in contact to find out more about how the service works.
Like most of our clients, Carol was amazed to discover just how easy and affordable it is to hire one of our hog roasting machines for the day. But on top of that, we also provide training and plenty of tips and tricks to help our customers along the way.
This seemed like the ideal solution for Carol, and even though she was apprehensive about learning the ropes at first, the Hog Roast Aberffraw team soon had her spit roasting pigs as effortlessly as if she'd been doing it all her life! The client was so grateful for all our help, and birthday boy, Michael was super impressed with his mother's new skill!