Hog Roast Holyhead is often asked to cater various birthday parties, from milestone celebrations like a 21st, 50th or 80th, to other birthdays where our customers simply want to treat their guests to delicious food, made from fresh, high-quality, local ingredients. Our professionals have spent years perfecting our traditional centrepiece hog roasts and our spit-roasts too, like turkey, chicken, lamb and beef, as well as more exotic meats but when it comes to providing plenty of choice and variety with our menus, we've also made sure to cater to the needs of guests who might prefer something different or who need an alternative owing to a special diet.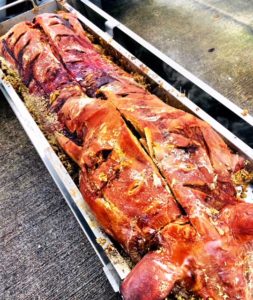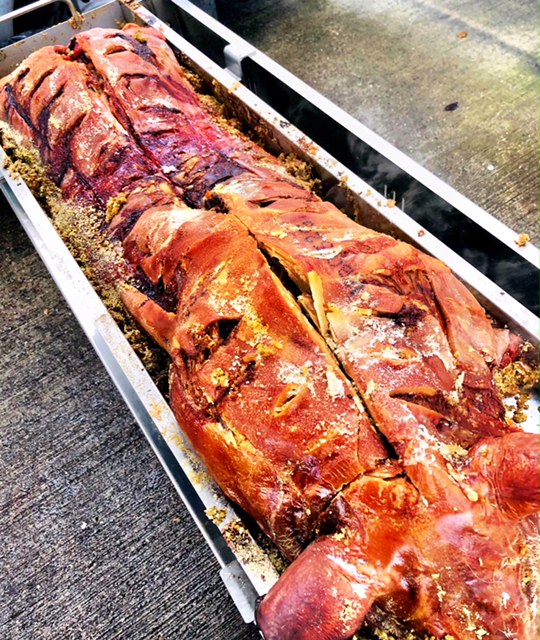 Whatever your guests' needs, we have specially-made options that we can make for them on the day, just as long as we have advance notice. For example, vegetarian guests can enjoy homemade delights such as stuffed mushrooms or peppers, halloumi and vegetable skewers, quiche or mac and cheese, while vegan guests and those on a plant-based diet can have these kinds of dishes adapted. Plus if you have any guests with a gluten intolerance or allergy, our sumptuous pigs in buns are even suitable – just with us bringing along gluten-free bread rolls, as all the other elements are already suitable. We really do have something for everyone here at Hog Roast Holyhead.
We recently catered Lilly's 10th birthday celebration, where she had her own mini-festival at a social club and her mum had asked us to provide our winter warmer, which can warm your guests up in no time at all at this time of year. However, Lilly's mum also needed a vegetarian option and decided on our skewers, with chunks of halloumi, mushrooms, tomatoes, peppers, red onion and courgette, grilled and served with pitta bread and Tzatziki.
Our Hog Roast Holyhead team cooked up a tasty storm on Saturday afternoon, with a hog roast complete with plenty of crackling, as well as roast potatoes, butternut squash, green beans and carrots, apple sauce, stuffing and gravy (all homemade), as well as the lovely skewers, and by the time everyone had all arrived to wish Lilly a very happy birthday, our food was ready to serve and the guests were champing at the bit to have a taste.