The first of this week's event took us to a small village named Abersoch, just of the south coast with a population of about 1,000. Despite the small numbers, what really brings this town and its residents together is the spirit and energy that flows; this is why for hog roast Abersoch we love doing what we do. In the small time that we was here, we got to find out that Abersoch was once a fishing port, but is now a main tourist part for Dinghy Surfing,  Windsurfing and Jet-skiing. All-in-all this is a beautiful seaside resort to visit!
Enough said about that now, with Halloween and Bonfire night closing in, more and more people booking, we are super excited! Last year in the office we had a competition to see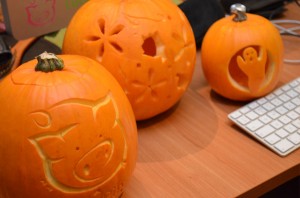 who could carve the best pumpkin, but sadly we couldn't agree on a winner as the pumpkins were just too good! The time has come and it was crucial we prepared for the busy upcoming months and what better way to start than cooking and preparing a beautiful hog roast for a newly opened seaside bar. Hog roast Abersoch prepared a beautiful pig and golden crackling, with freshly made sage and onion stuffing and mouth-watering bramley apple sauce for our guests, and of course everybody absolutely loved it!
As the sun was about to set everybody sat down with their own piece of this amazing hog roast and watched it pass by the horizon.  With plenty left, hog roast Abersoch carved any remaining meat onto a platter for the greedy guests that wanted to take some home. What an amazing day and experience this was for us! We were over-whelmed with the amount of feedback we received; you can view our feedback on our testimonial page by clicking here.