Drive-in theatres were all the rage back in the 1950s, serving as dating hot-spots for high-school sweethearts as well as being family-friendly recreational locations meaning finding a babysitter never had to be an issue. But as the years passed their popularity soon waned, causing many outdoor cinemas to roll their credits for the last time. That at least, was up until a few years ago when all-things vintage came back into fashion! This reignited love of this iconic era, combined with these unprecedented times, has seen a recent surge in the number of outdoor movie destinations.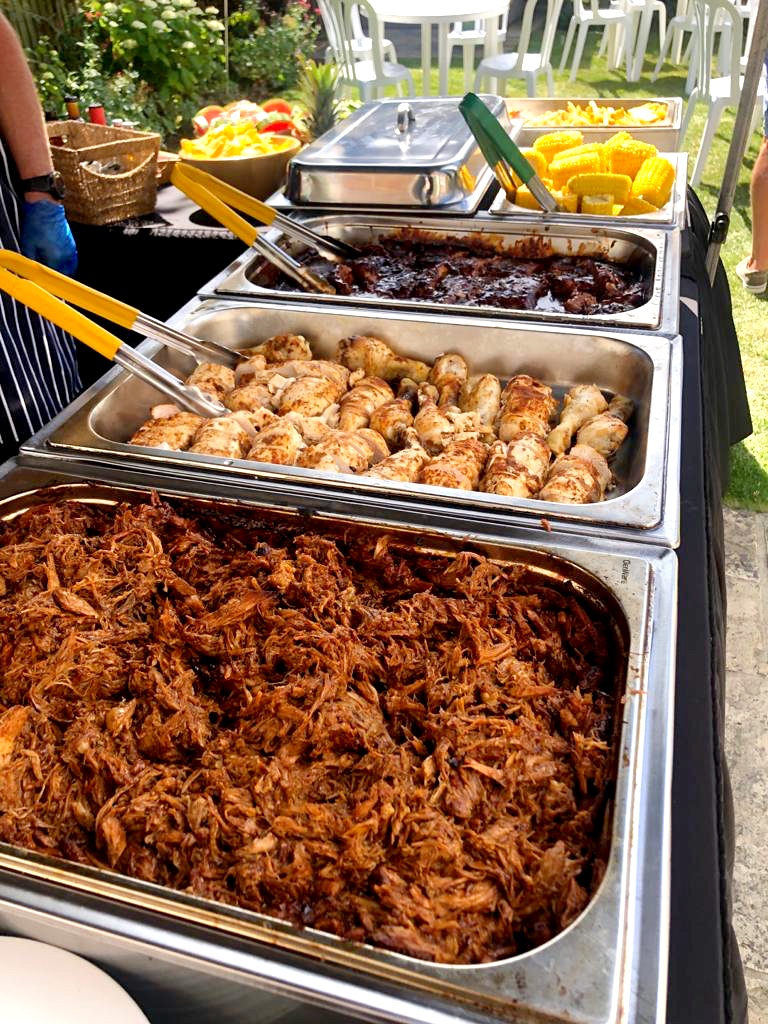 So, by now you're probably wondering what all this has to do with Hog Roast Betws-yn-Rhos, right? Well as it happens, our team were asked to cater at an outdoor movie showing last Friday night, and spoiler alert: we had the best time ever!
Alison, who had been placed in charge of organising the event had called us a few weeks earlier to place a booking for our southern slow roast menu. This package is famed for offering the ultimate comfort food which we think you'll agree, couldn't have been a more perfect fit for a community movie night. With Hog Roast Betws-yn-Rhos one thing's for sure: with our delicious grub to satisfy your tastebuds, you won't ever mind being stranded at the drive-in!
When the Hog Roast Betws-yn-Rhos catering crew arrived to start the preparations for the menu, the screen and speakers were in the midst of being set up and, so with both groups working in perfect harmony, the event soon came together. When darkness fell, the cars began to fill up the vacant lot, and a handful at a time they emptied to allow the guests to get their fill of our tasty menu which featured BBQ pork butt, Texan 24 hour beef brisket and fall off the bone Louisiana sticky pork ribs with plenty of mouth-watering side options and a meat-free alternative of BBQ pulled jackfruit on brioche buns.
As the movie ended, the organisers lit up the sky with a magical fireworks display, making this outdoor movie experience even more memorable.