Weddings are a unique experience for everyone, so why not choose a menu that reflects your individuality, style and theme? If you thought this wasn't possible without paying a hefty price tag, think again! As leaders in our field (no pun intended!), Hog Roast Caerwys is proud to offer our clients a wide range of top tier catering packages which can be easily altered and customised to create an entirely bespoke menu that your guests will fall head over heels for. Not only is our food to die for, but you can also be content with the knowledge that our team of talented catering staff will go above and beyond to make your day as special as possible.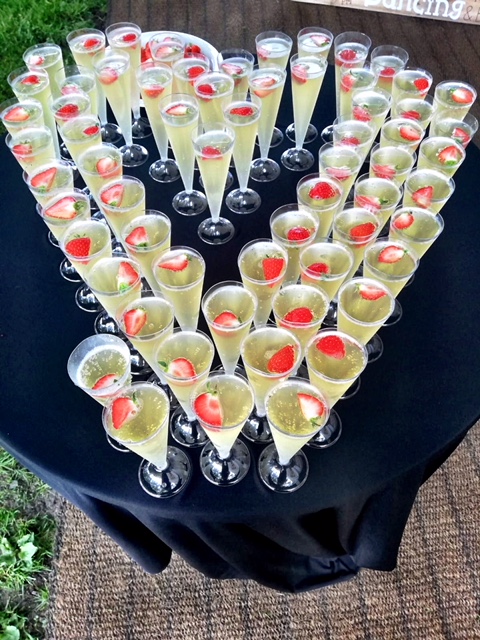 With their wedding day fast approaching, lovebirds Mark and Jude were beginning to worry that they would never find the right catering service for their big day – that was, of course, until they found Hog Roast Caerwys. After talking in great detail about the options we have available with our resident catering manager, the couple decided to put the outcome of their big day in our hands by placing a booking for the wedding menu four which consists of a mouth-watering three-course, formal meal, with a drinks service and canapes to start.
It was just what Mark and Jude had been searching for, and with little time remaining before the wedding, Hog Roast Caerwys immediately got started on the behind-the-scenes preparations. After securing a long list of wholesome ingredients from award-winning farmers in the local area, the team followed the SatNav to a stunning country house hotel which served as the couple's reception venue.
With the betrothed busy exchanging vows, the catering crew worked tirelessly to create the elegant feast, and when the guests finally arrived they were beside themselves with excitement. After devouring the canapes and knocking back the bubbly, everyone took their seats at the formally dressed tables where our waiters and waitresses served the fresh homemade soup with crusty bread rolls.
After finishing the soup, the guests couldn't wait to get started on the slow-roasted pig with all the trimmings, rosemary seasoned spring lamb, and the vegan-friendly grilled veggie skewers. The newlyweds were so impressed with the quality of the food and even after helping themselves to extra portions of the main, no one could turn down the delicious desserts.