Look, we know that much like ourselves you probably ate far too much Christmas food over the holiday, and have been pushing that "new year, new me" diet hard, but perhaps you can still enjoy just one more feast (or two, or three…) with the fine dining and speciality roasts of Hog Roast Criccieth. New year new me can always start tomorrow if need be, but events and great eating are for the here and now.
Here at Hog Roast Criccieth we offer up a catered feast quite like no other, and with such brilliant and unique foods on offer at our events we can all but guarantee that you'll be heading home after with a happy and filled tummy. Our hog roast speciality is a dish to truly crave for. Its long slow roast leaves the meat oh so flavoursome and juicy, while the spit roasts fiery style also brings the pork skin to a perfect crisp texture for that satisfying crunch and burst of good salty flavour. You'll be back in for seconds and thirds, no doubt about it! But that is perfectly okay, because with the brilliance of Hog Roast Criccieth no one could possibly blame you for giving up that droll new year's diet for just one day. Food is meant to be enjoyed after all, and there is no other enjoyment quite like this in dining!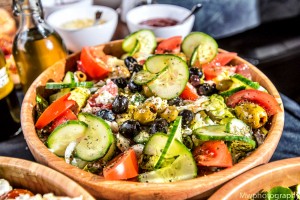 No matter the occasion, a hog roast is always a suitable accompaniment. Weddings, corporate events, private parties – this pork beauty is a show stealer at them all. But the brilliance doesn't stop there. Our vast array of top-quality meats, veggie and vegan mains, fresh salads, sides, canapés, desserts, drink selections and more make this a feast to most assuredly not be missed. Hog Roast Criccieth delivers bespoke catering services designed to fit to all types of events, no matter its style or occasion. Informal or formal, indoor or outdoor, buffet dining or set menu. It's all in there with Hog Roast Criccieth.
The last few years have been tough, but it is time to treat yourself properly this 2022 to make up for all the harshness of the last period. To make your 2022 the best year yet you know you have to start it with an event with Hog Roast Criccieth, so call today!