Social distancing and Oktoberfest might not sound like two things that go together, but if anyone can make it work, it's the Hog Roast Niwbwrch team! This was the task we were given by a local business who hired us to cater at their premises last week. For most of the staff having a work night out for the local Oktoberfest celebrations has always been one of the highlights of the company's social calendar, but with most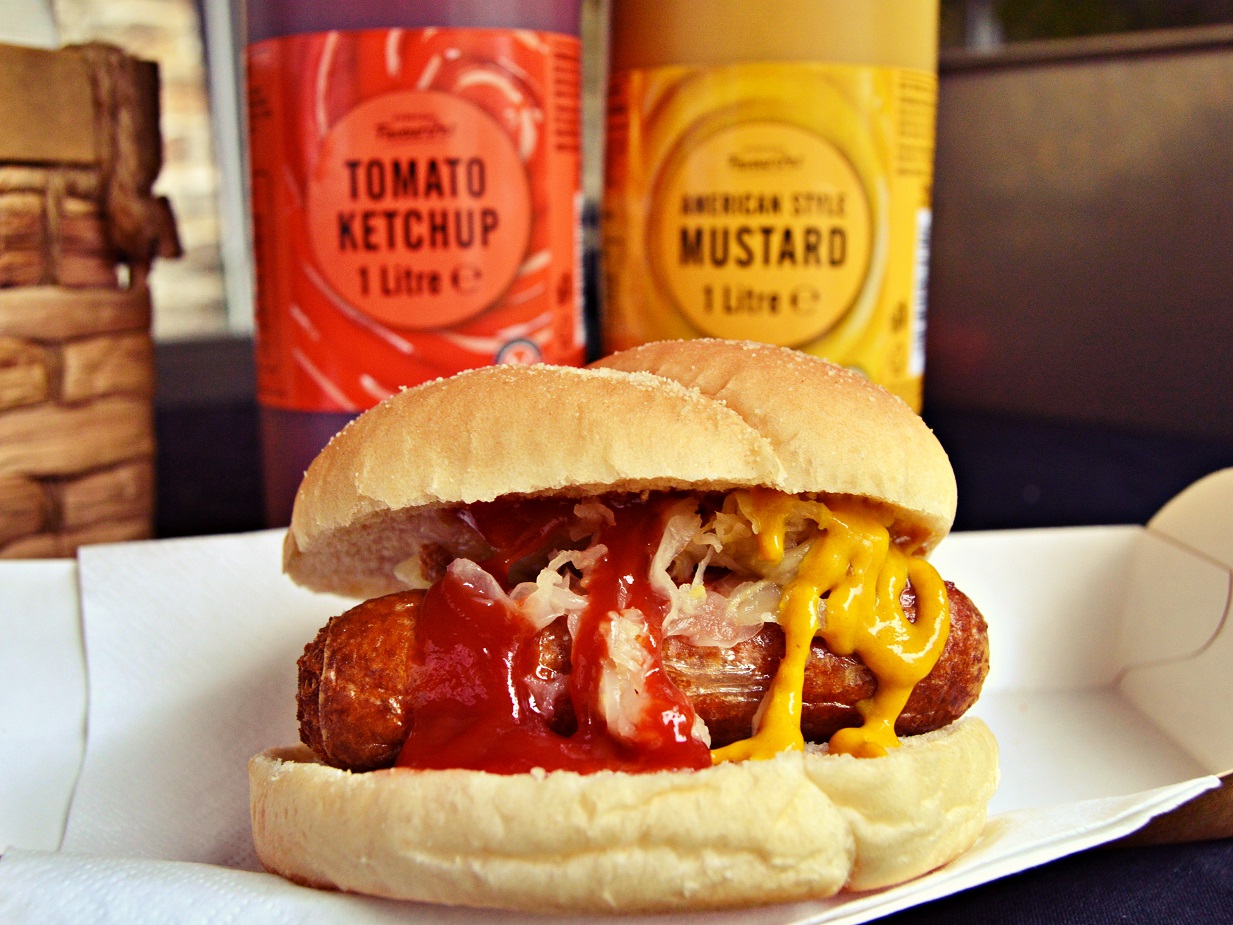 events not being able to take place this year due to the ongoing restrictions, they decided that rather than have everyone miss out on the fun, they would organise an Oktoberfest event of their own at their workplace! This sounded like great fun to the Hog Roast Niwbwrch team and we jumped at the chance to cater for the event! Over the past few months we have adapted swiftly in order to provide the ideal balance of adhering to all necessary regulations in order to continue catering for events safely whilst going the extra mile to make sure it doesn't a negative effect on the quality of our food or service! This was exactly what the company were looking for and after we explained our approach to them, they couldn't wait for us to arrive at their premises to rustle up their very own bespoke Oktoberfest feast!
In keeping with the theme, they asked us to provide some of our moreish handmade sausages, served in warm crusty bread rolls alongside a mouth-watering selection of sauces and freshly made sides, in addition to some of Hog Roast Niwbwrch's classic slow roasted pork, which as always, was cooked on-site. As the aroma our melt-in-the-mouth meat and our superior take on hot dogs filled the air, we could tell that anticipation was building amongst the work colleagues and when the food was due to be served, it definitely lived up to their expectations! They may not have been able to join their usual boisterous Oktoberfest crowd at a public event this year, but with the help of the Hog Roast Niwbwrch team, they managed to have their very own celebration and got treated to some fabulous food in the process!