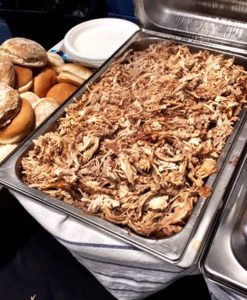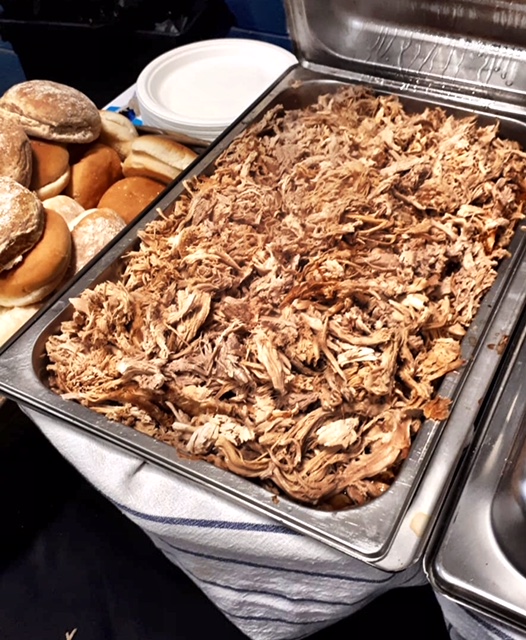 Here at Hog Roast Aberdyfi, we have extensive experience of providing high quality mobile catering solutions for all manner of events in this lovely seaside resort, not to mention the best slow roasted pork in the area.
So, if you would love to host your event outside with the wind in your hair whilst enjoying views of the harbour and sandy beaches, whilst still benefiting from an incredibly high standard of food and service, you have come to the right place.
Although our unrivaled pork will always be the most popular choice for our diners, all of the other varied options across our extensive range of menus are proving to be just as much of a hit at the wide range of events we cater for. Whether you are planning your outdoor wedding reception, a family party or a birthday celebration we guarantee to have a menu that will be ideal for your event.
Great Food For All Occasions
Even though we are hog roast specialists, it isn't all about pork with us here at Hog Roast Aberdyfi. Slow roasting is the perfect way of cooking any joint of meat if you want to achieve maximum flavour and succulence, which is why we offer a vast selection of alternative meats depending on your preferences. We are also able to cater for a diverse range of dietary needs, and we always have a great deal of success with our vegetarian and vegan dishes.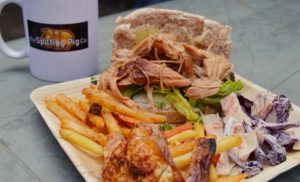 No matter which menu you opt for or how many different requirements we need to take into account, we will make every part of your menu from scratch at your venue using only the best locally sourced fare and ethically reared meat.
Our approach to service is just as flexible as our catering style. If you would prefer a more relaxed vibe, one of our sociable buffets will definitely hit the spot, whereas if you are planning a more formal or special occasion, one of our sophisticated 3 course meals will give you the touch of elegance you deserve for your special day.
If you choose Hog Roast Aberdyfi to cater for your big day, you will benefit from great food and service, the ability to host your event in any location and be treated to a unique dining experience.