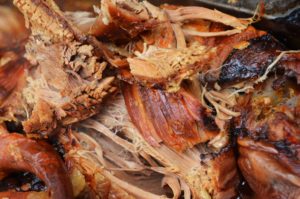 Being located in the southern part of Snowdonia makes Bala a fantastic place for outdoor enthusiasts, and whether you love the water or the countryside, there is always lots of fun to be had in and around this scenic town.
It is a popular place for group outdoor activities, a great location for team building days and adventure holidays, and a picturesque setting for wedding receptions and any kind of outdoor entertaining. Hosting an event outdoors is always a lot of fun and creates a unique kind of atmosphere. Sharing a meal outdoors is a lovely thing to do and provides a completely different experience compared to attending more conventional indoor events in traditional venues.
If you want the food for your event to be as unique as the setting, the Hog Roast Bala team can help you to make your event a brilliant occasion to be a part of with our exciting outdoor catering options. Our style of catering lends itself perfectly to outdoor entertaining and our diners love being able to watch us preparing our hogs onsite in full view of everyone, encouraging your guests to relax and mingle before enjoying some delicious and succulent pork that has been cooked slowly for several hours until it is falling off the bone.
Inventive Outdoor Hog Roast Catering For Any Event In Bala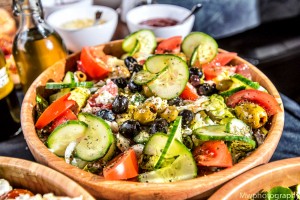 It isn't just our signature hog roasts that we can provide for events in Bala. We can supply varied catering packages and diverse dishes for any event in Bala, and we are capable of catering on both large and small scales with the same brilliant results. We will tailor your menu to suit your needs and your budget, and we will make the rest of your food on-site too using the best locally sourced Welsh produce and the finest free-range meat. We can cater for different tastes and diets, and we are happy to provide vegetarian, vegan and gluten-free dishes upon request.
If you want your outdoor event in Bala to be enhanced by some superb freshly made food and the best hog roasts in this part of Gwynedd, the Hog Roast Bala team would love to hear from you!