The Best Hog Roasts in Buckley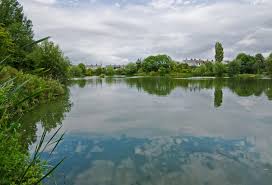 The town of Buckley is steeped in history and culture. The town dates back to Anglo-Saxon times and was later known for its mining and coal industries. Buckley offers many prominent sights and attractions, but it's most notable landmark is the Hanson Cement Kiln, which stands at 200ft and reflects the town's past pottery industry.
Buckley is a lively town that celebrates its cultural heritage with music and merriment. The town is renowned for its music events, most notably The Buckley Jubilee, which features the town's famous brass band. It's lively community and family-friendly attractions, which include playgrounds and funfairs, make it the perfect place to organise an outdoor party or other type of celebratory event. However, you do not need to be celebrating anything to enjoy a hog roast, as it offers a meal that is suitable for all occasions.
The town's lively atmosphere alone is enough to make you want to get out the hog roast machine on a warm summer's day or even during winter. If you do not own your own hog roast machine, then why not consider having all your catering done for you if you are planning a one-time only event? You can be provided with caterers that will put in every effort to make your hog roast Buckley event special for you and all of your guests.
The weather can be unpredictable, which means that your Buckley event could end up being a wet and windy one. However, this is not a problem when it comes to opting for a hog roast, as the machine can also be set up indoors or in a marquee. By opting for hog roast catering, you can be assured that nothing will spoil your day, not even the weather. A hog roast is a popular choice for outdoor parties, but many people are now selecting it for many other different types of events, from private family events to larger formal gatherings such as proms, business functions and much more.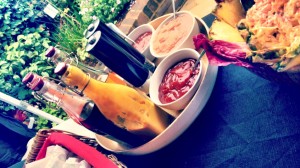 School proms can be fun to cater at, if you don't mind the screams of hysterical school girls of course. We arrived at the venue early as we always do which allowed us enough time to roast the hog and the chicken at the customer's request. As they roasted away we freshly prepared the rest of the meal; apple sauce and stuffing for the hog and chipolata sausages, stuffing and homemade onion gravy for the chicken. Both meals were served with a selection of three freshly prepared salads and jacket wedges. Today's youth can be very eccentric and the comments we got from the students really did keep our spirits high and we would love to cater for the school again at next year's prom.
Leaders in Our Field
If you are hiring, then you can choose a variety of different foods for your event. Hog roast hire Buckley gives you the opportunity to be the chef and the entertainer all rolled into one at your own event. Once you inform your guests that you will be hosting your very own hog roast Buckley event, they will be sure to be intrigued. Even more, you don't have to worry about there being any vegans or vegetarians on your guest list, as the machines offer functions that will enable you to cook popular vegetarian options such as steamed vegetables, veggie burgers and many other meat-free treats.
Although it may seem like hog roast does not provide lots of choice, it is actually a very diverse type of catering. Not only is there plenty of choice, but the meal can also be served in a variety of different ways. You can have tables set up so that your guests can walk up and help themselves to many servings of hog roast and other meats or you can arrange to have a full hog roast dinner served to you and your guests at your table. A hog roast can easily be set up in a way that suits the level of formality of your event.
If you are only having a small amount of guests for a hog roast hire Buckley event, then this is not a problem. You can hire a machine that is just the right size for the amount of guests you will be cooking for, even if you will only need to feed 20 people. If you are cooking for a larger amount of guests, then you can select a machine that enables you to cook your meat simultaneously as well as many other foods to satisfy your guests.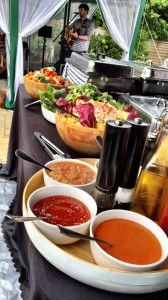 The best thing about hiring a hog roast machine is that anyone can do it. You do not need to be a catering business, an experienced chef or a restaurant owner to hire a hog roast machine. It offers a service that is suitable for everyone and you can even be assisted in the preparation of your event. Hog roast machine hire not only provides a convenient service for those who are running a catering business but also an equally fulfilling and enjoyable experience for those organising their own private event. Once you have had a go at operating a hog roast machine, you can invite your friends and family to share the experience.
Whatever your plans, Buckley is a destination that offers all the ingredients needed to throw a good party and a hog roast will make your event, whatever type it is, even better.