The Best Hog Roasts in Colwyn Bay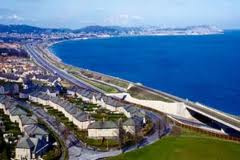 Colwyn Bay is a small town near the coast in North Wales, hence the name Colwyn 'Bay'. It is a beautiful town with all sorts of scenery and grand sites. If you live nearby, we definitely recommend you pop over to have a look and also have a fantastic hog roast feast provided by us. Colwyn Bay like any town has some amazing attractions and landmarks. Colwyn Bay has its Bay to attract many beach goers in the summer months.
The beach in Colwyn Bay is beautiful, and has been described as one of the best beaches in the area. We hog roast there to get more people using the beach since it has been a bit quiet recently. Just packing up after a spitting pig first last week. We did an amazing event in on the beach this weekend hosted by The Toad on the west promenade, which is sublime by the way. I highly recommend it. There were hundreds of helium filled balloons dotted around the place, some even acting as centre pieces on tables. The sun was a shining and the pig was roasting.
We served our hog roast Colwyn Bay with new potatoes in herb butter and various platters of salad. The organising family complimented us on the aromas that filled the warm summer air, one couple said that it made their mouths water just looking at it. When it was time to carve the roast people gathered round to watch the chef do his thing, the skilled man that he is. I'm just not that good at carving.
Leaders in Our Field
The high standard of fresh food we provided showed when the guests finished their first plates and came back for more. Some even asking how we get the roast to taste so good. (Great produce and our grand hog roasting machinery that turns the meat to give it that spitting pig succulence and undoubtedly sensational flavour, in case you were wondering!) One lady came up to us and congratulated us on such a unique business saying "it spiced up the party and was a talking point amongst the guests" we certainly offer a day to remember.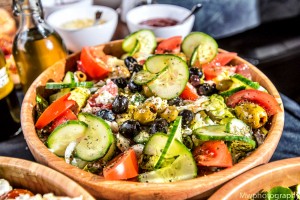 The event showed no signs of ending soon so we carved up the remaining meat and put it on a platter with the salad and potatoes for later on and off we went. Although it was a delight to see the young man's face light up when he saw the pig turning on the machine it's been a long day in a beautiful location and I think both me and the outstanding chefs would like to go home and put our feet up. Thank god we used plastic crockery; I don't think I could stand to wash up all the dining sets used today. I do hope to go back to hog roast Colwyn Bay in the near future and do some more events; it's such a nice, friendly, picturesque place!
For more tales of success and to keep updated on our ventures add us on Facebook or follow us on Twitter.