The Best Hog Roasts In Ffestiniog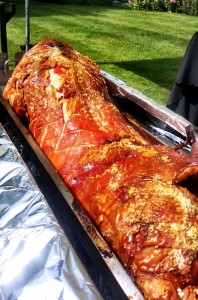 Catering in Blaenau Ffestiniog is always a pleasure as the locals have always said just how much they love our hog and spit roasts, ever since we started trading here. Our lovely town is in the heart of Snowdonia and is the former slate capital of the world, with a long mining history that we're proud of but many visitors today know us for our tourism and sporty offerings – from mountain biking to rock climbing and zip lining and even the world's largest subterranean trampoline! Visitors often look at me incredulously when I mention that but Bounce Below is literally underground in one of the caverns! From rugged mountains to sandy beaches, we have a stunning location that's ideal for relaxation as well as keeping busy and it's one where restaurants and cafes are aplenty.
There's all kinds of lovely food and drink in Blaenau Ffestiniog, whether you're after fish and chips or something a bit fancier. Welsh people are passionate about their food and that includes our team at Hog Roast Ffestiniog, as we want to ensure our customers get quality, fresh food at a great price.
Leaders In Our Field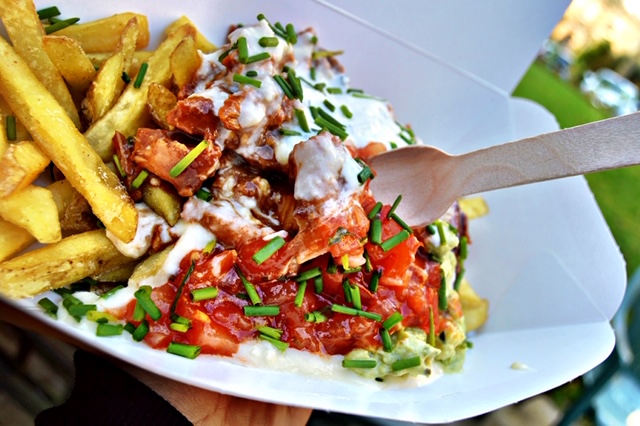 If you need a special occasion catered, whether the venue is your back garden, a local pub like the King's Head, a local hotel like the Oakeley Arms or even a wedding reception at Llechwedd Slate Caverns, we can provide pretty much any kind of food that you need. Although we're proud hog roasters and have years of experience and dedication, we know that variety is key when it comes to catering, so we offer much more, including barbecues, three-course meals, and welcome canapés. Additionally, any guests with dietary requirements can be catered for and we have many homemade options for vegetarians, vegans and those with gluten intolerances. Plus if you have any other requests, we will always do our best to accommodate you.
We also cater nearby towns and villages too. Just last week, we had the pleasure of catering a party in the nearby village of Llan Ffestiniog, where the birthday boy ordered our sumptuous pigs in buns, as well as gluten-free bread rolls for one of the guests, who was eternally grateful that she could eat the same food as everyone else.
Whether you think of us as being in the county of Merionethshire or under the unitary authority of Gwynedd, Blaenau Ffestiniog and the rest of Snowdonia has everything you need in terms of rest, excitement and especially food.