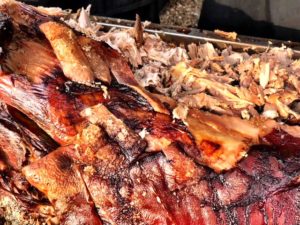 Event dining has to be special, so for your most important occasions in Holywell why not opt for a catered experience that is truly divine with Hog Roast Holywell! You won't find dining quite like this anywhere else. Hog Roast Holywell are specialists in finely made fresh roasted meats with a keen eye and taste for exquisitely slow-roasted pork's. In the age-old tradition of proper hog roasting we here at Hog Roast Holywell have found a dazzling experience set for every type of event. It is intense style, spectacle and service for you and your guests, all in one wondrous, fiery pork package! This unique cooking style and dining experience will make excellent work at any type of event. Be it a wedding, a corporate event for prospective clients, or event just a good ol' party between friends, the hog roast is going to leave all impressed!
Our hog roast is made fresh throughout the day, with the spit roast ensuring a perfect result of dazzling texture and juicy meat flavour – as well as a damn good show of fiery spectacle and mouth-watering aromas to boot! Plus, our chef team will keep the party going long throughout the day with all manner of other dishes, ranging from main meals to party platters and light appetisers to keep the day going. The party, quite simply, never stops with Hog Roast Holywell! Want in on the action? Then get call today.
Bespoke Catering In Holywell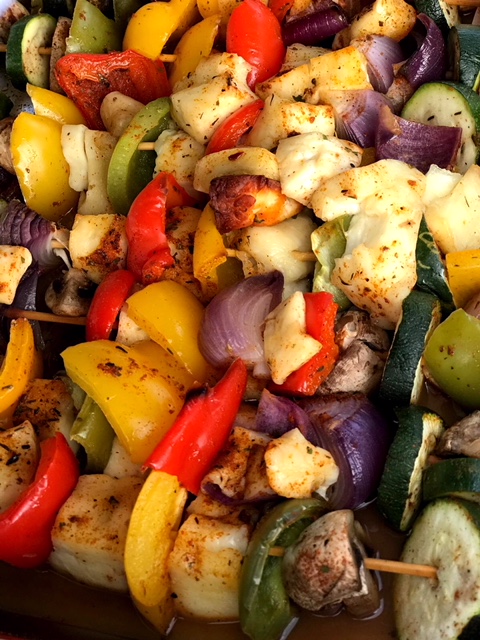 Hog Roast Holywell believe in flexibility, which is why we will work personally with you to refine the menu for your needs. We have a huge range of menu items, spanning from our speciality hog roast, to other meats, vegan, vegetarian, and gluten-free picks of canapés, sides, salads, and more! Every item in our buffet and set-menu options is of the highest quality so that no one need miss out Hog Roast Holywell's exquisite taste. We'll deliver bespoke catering services special to your event and all in under your budget. It is your playground of food and fine service here with Hog Roast Holywell, so have at it to your own desire!
Why wait? Hog Roast Holywell are available for hire today so get calling and start planning your next event now!