The Best Hog Roasts In Llandrindod Wells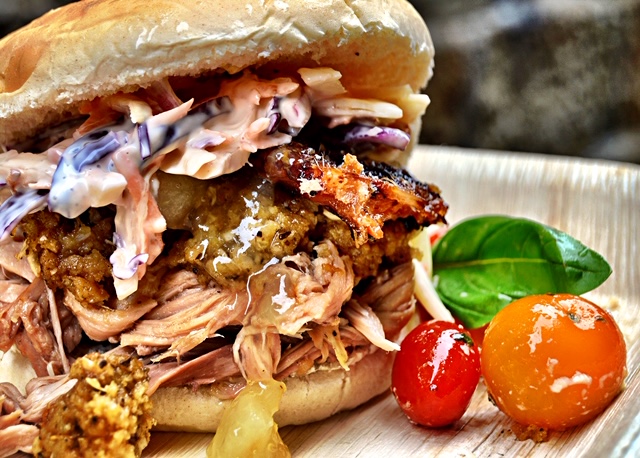 Llandrindod Wells is the place to relax, unwind and enjoy a hog roast event. This tranquil spa town is made up of stunning Art Deco buildings and its peaceful waters attracted a large number of visitors during the 18th century. The town's most impressive feature is its lake, which is home to a stunning water sculpture. The town's Rock Park Spa waters were once believed to contain healing powers for skin conditions and conditions such as anaemia.
Like Llandrindod Wells, a hog roast provides an atmosphere that will allow you and your guests to really relax and unwind. With a hog roast Llandrindod Wells event, you and your guests will not be struggling to find a topic of conversation, as the smells, sight and sound of the pig on the spit is sure to generate much conversation.
With more plans to develop the spa treatments and facilities offered by Llandrindod Wells, hiring a hog roast machine will provide you with plenty of freedom, as you can organise an event whenever you wish. Hog roast hire Llandrindod Wells is a perfect way to get friends together for a birthday celebration or a reunion event. You can be fully in charge of your own event or, if you are planning something special for a friend or family member, you can organise a hog roast event for them. A hog roast is a brilliant choice for a surprise party, as it will make a friend or family member feel truly special.
Llandrindod Wells is not short of activities, as the town is home to an 18-hole golf course and its lake offers fishing and boating activities. Golf is an ideal activity for spending time with friends or for corporate events. As a hog roast is suitable for most type of events, you can finish off your rounds of golf by tucking into some hot, tasty spit roasted meat. Hog roast Llandrindod Wells golf events are also an ideal choice for those wishing to hold a fundraising event or for just a relaxing day out.
Hog roasts were traditionally served out in the open, which is ideal for a location such as Llandrindod Wells, which offers many other open-air attractions. In addition to its golf course and lake activities, Llandrindod Wells also has an outdoor market, which attracts many visitors and is held in the town centre once every week. The town is also the location of a walking festival, which offers routes to suit everyone. A hog roast is the perfect way to end a busy day of exploring the town's scenery.
Leaders In Our Field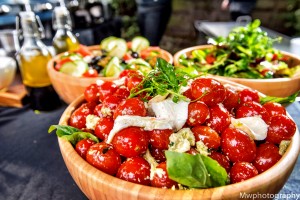 We were invited to do a barbecue at a house in the town recently for an end of season party for a local rugby team. As you can imagine, rugby player's appetites know no bounds. We were asked to BBQ 100% Beef 6oz handmade burgers, chefs own gourmet sausage, chicken kebabs, meaty marinated spare ribs and some chicken and vegetable skewers. Once cooked, they were all placed on the serving table alongside a selection of sauces and fresh bread rolls. We had also freshly prepared two salads and some Cous Cous for the rugby lads to tuck into.
Llandrindod Wells is also known for attracting many theatrical groups and you don't get much more theatrical than a hog roast. If you love creating a scene, then a hog roast will be a perfect choice for you. Operating a hog roast machine for your own event will enable you to feel right at home amongst the many performers that visit the town. A hog roast dinner or buffet will give you the chance to join in with the town's Drama Festival Week, which is held every year.
Llandrindod Wells is perfect for those who enjoy the outdoors and with a hog roast added to your outdoor event, you and your guests will be in for a real treat. Whilst a hog roast is becoming more and more popular at indoor venues, there is nothing better than standing around a hog roast machine out in the open whilst listening to the excited chatter of your guests.
Whether you are wishing to enjoy a day of golf or wish to arrange something a little more energetic such as a festival, a hog roast will help to create a Llandrindod Wells event that will leave you and your guests well fed and highly entertained.