The Best Hog Roasts in Llandudno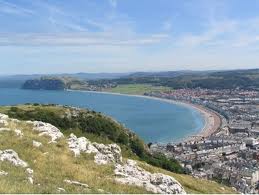 Just living in Llandudno is a pleasure, I'm sure we all agree – but working as a hog roast Llandudno caterer here really gives it an extra dimension. Not only do I get to see parts of the town that I might otherwise have no reason to go to see, but I get to be party (excuse the pun) to a lot of the town's big events, which means I get to see and appreciate just how much wonderful stuff goes on here in our fine town. What's more, working for the Spitting Pig Company has allowed me to really contribute to these events, be they private or public, and in turn, contribute to the spirit of the community.
For those that haven't heard of us, we're an established hog roast Llandudno catering firm who centres itself around simply out of this world hog and spit roasts. For those that have heard of us, I'm sure you've got good memories of a delicious pork roll! But once we mastered the hog roast by designing our own spit roast machines, and handpicking our local suppliers, we soon moved onto coming up with a hugely varied set of menus to complement our forte – spit-roasted meats. To this end, we have a menu to suit every occasion and budget, from a choice of roast meats to be served up in rolls with their respective sauces and trimmings, to traditional barbecue choices, to full on three course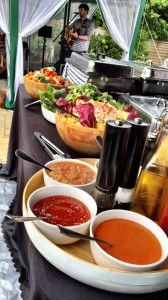 meals with a stunning selection of canapés, starters, mains and desserts. All cooked by our expert chefs – unless, that is, you simply want to hire one of our innovative spit-roast machines for your own event (don't worry, we'll show you how best to use it!) No wonder then, that testimonies of our quality range from individuals throwing hog roast Llandudno private parties, to big businesses hosting their corporate and staff events. We have come to be known for our efficiency, our attention to detail and our willingness to really explore the exact wants and specifications of our customers – we realise that especially in Llandudno, no two events are the same, and each one is going to need a different approach to make it a success. That's why when we talk to our customers, we never rely on solely on our set menus – if there's something else they have in mind, we're sure to be able to accommodate them.
Leaders in Our Field
We recently catered for a wedding for a lovely couple who had 130 guests expected to attend, 13 of which were vegetarians. Although we may be called Hog Roast Llandudno, all of our guest's requirements will be met with the utmost professionalism and high quality catering; vegetarian or meat eater. We arrived at the venue early to allow enough time to prepare the whole menu from scratch. We got the turkeys in the spit poles and began to roast them before preparing the new potatoes in herb butter and the fresh salads that could be chosen to accompany the roast turkeys once roasted to perfection. Before all that though, came the starter; Parma Ham, served on a warm new potato & walnut salad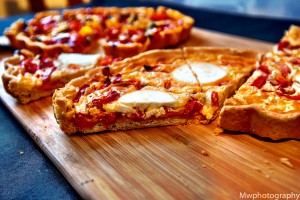 with apricot Dressing. This seemed to go down very well with the guests. The main was served as a buffet style with guests choosing the quantity of food on their plate. For dessert we served our luscious chocolate torte and profiteroles filled with fresh cream and smothered in chocolate sauce. The evening was rounded of perfectly with a moving speech from the groom including a special thank you to the caterers. That is what we call successful.
The hog roast really lends itself to every situation, since it is just as at home on the plate of a traditional roast dinner as it is served in a roll, and clutched in the hand of a child as he walks around a fun Fayre. We live in a wonderful place, and we should take advantage of it as much as we can, and we think that we are the best caterers around who can help to do this – even in the winter, we can migrate indoors and operate as well as we can outdoors, bringing the delicious wherever we go!
If you are planning a hog roast Llandudno event, be it a wedding, party, charity fundraiser, or corporate event, then we really think you won't regret giving us a call now.