The Best Hog Roasts in Prestatyn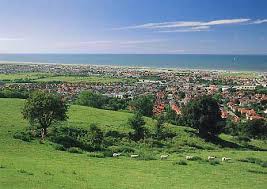 I am a caterer by trade and I work mostly in the northern towns of Wales. The most important aspect of North Wales, to me, is the people. They are a warm, open-hearted and welcoming people. Any event that I cater, any hog that I roast, is sure to be a success as long as the kindly people of North Wales are in attendance.
I have been a caterer for many years but it was only about two years ago that I decided to specialise in my work and took to the idea of purchasing a hog roasting machine. It was an easy decision to make, once I looked at what was on offer in the world of hog roast hires and purchase.
I went straight to the nation's number one manufacturer of hog roast machines, The Spitting Pig Company, and I purchased a Titan Roaster. And thus began my career as a hog roaster. The sheer versatility of these machines, being able to roast whatever meats you wish to serve, and the machine's easy maneuverability, means I am able to take these machines wherever I need to go to cater for public or private events.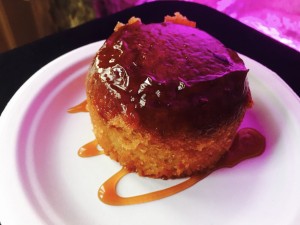 It was with this background that I found myself hired to deliver "Hog Roast Prestatyn" for the Queen's Jubilee celebration. Located on the North Wales coast, overlooking the Irish Sea, Prestatyn is a beautiful seaside town that boasts a number of famous walks including those at Offas Dyke National Park and on the Clwydian Way, which was created to celebrate the Millennium. It seems to have a climate all its own and fortunately for Prestatyn, this means the possibility of extra days of sun and calm along the sea front.
Leaders in Our Field
Prestatyn has many lovely areas and many accommodating venues, and I was asked to cater this Jubilee Party at their local park. I would have to say it was a great success, even if it does sound like I'm blowing my own horn. But, the locally-sourced meat – pork, chicken (and sausages for the wee ones), were all of exceptional quality while, as I've said before, I was working with the best hog roasting machines available. I was told to expect anywhere between 500 and 800 people. Quite a range! And seeing as how the party was set to be so large, I contacted the Spitting Pig Company and asked if they would be able to help me to arrange for a hog roast hire Prestatyn. I wanted to be able to use a smaller machine as well as my Titan Hog Roaster, and also a few of their catering staff in order to maximise the efficiency of my catering since I normally work alone or with just my wife in tow. The hog roast hire Prestatyn was a first-time idea for me and it went extremely well.
The Spitting Pig Company were very accommodating, sending the staff and equipment to the exact area needed and in plenty of time so that we were well able to have everything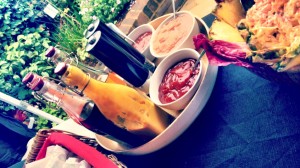 pretty much ready before the party began at noon. Tables were set up with a good variety of sauces (including home-made applesauce!) and condiments, and we also had several different types of rolls that we were able to offer for sandwich-making.
Hog roast Prestatyn was not only incredibly popular with everyone, but the actual cooking process is so easy on the roasting machines that the whole hog practically cooked itself and with the chickens also being spit-roasted, it was a very easy job for me that day. The sausages, as expected, took a bit of turning, but were soon finished to perfection. It went as smooth as clockwork with the Spitting Pig staff. It was almost as though they'd done it all before! They were quick and efficient and friendly to everyone.
A profit was a foregone conclusion, even with the cost of the machine and staff hire. Both were very competitive and affordable. My Titan Roasting Machine paid for itself after only one or two events. They are reliable, worthy assistants – an integral part of my very successful catering business. Operation hog roast hire Prestatyn and hog roast Prestatyn were all-around successes and I very much have The Spitting Pig Company to thank for their no-nonsense approach to accommodating a hard-working caterer at a moment's notice; as well as the good people of Prestatyn whose joyful attitude toward life and food and community is a wonderful thing to experience.