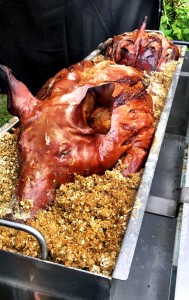 Dining in style isn't easy, but for the last 20+ years we here at Hog Roast Pwllheli have certainly made it look so for events all across the UK. We are an event caterer first and food lovers second. All that we do is about bringing out brilliant tastes and exceptional dining experiences for all our dear customers, because when you have a love of something why keep it yourself! Our hog roasting speciality is a dish made for the demands of event dining. It has it all. Superb tastes, quality in quantity, unique style, and a brilliant spectacle to boot! Don't let event dining be a dull affair ever again. Choose the stylish, novel dining experience of Hog Roast Pwllheli today for all your future events in the town of Pwllheli – you certainly won't regret it!
With Hog Roast Pwllheli you can expect a fresh feast prepared and cooked throughout the day. We adopt the traditional style of hog roasting since we believe that not only does it just look better in practice, but it also ensures even better tastes and textures in your roast. The rotisserie style of cooking done long over hours chars the hog perfectly for that perfect crisp texturing, locking in all that good meaty flavouring, while the meat itself inside remains tender and juicy. Delish!
We're the perfect dinner hosts for any occasion, so for your weddings, corporate functions, birthdays, dinner parties, community celebrations, festivals and more, come to Hog Roast Pwllheli today!
Bespoke Dining In Pwllheli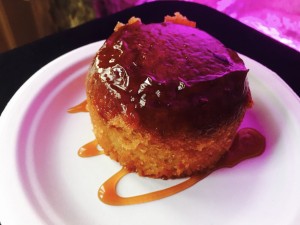 Hog Roast Pwllheli are exceptional purveyors of quality service and roast dining. With a friendly team of servers, we have created a perfect buffet and set menu style dining chalked full of exquisite meat, vegan, vegetarian, and gluten-free sides, salads, mains, canapés, and more. We'll happily guide you through which dishes to pair with each other and how certain tastes can further compliment your event's style. Whatever your event needs our top team will match our style, service and foods to the occasion. The best part? It's all at one affordable pricing structure that works flexible to your budget too!
So, don't delay today, call Hog Roast Pwllheli now!