The Best Hog Roasts in Rhos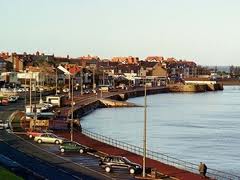 Village life needs businesses which aren't just out for themselves, rather, businesses which really play an active role in supporting the community, and which understand the singularity of the place. I'm a hog roast Rhos caterer here in Rhosllanerchrugog, working for the Spitting Pig Company; an exciting company which serves the people of Rhos' catering needs. We do it all, from weddings, parties of all shapes and sizes, charity fundraisers, fun days, and hog roast Rhos corporate events. Our flexibility is part of the reason why we have become an integral part of the community; there's no reason for us to say no to a request, other than through how busy we are – with anything else, we always find a solution for every budget, and every event's needs.
Part of what makes working in Rhos so great is its proximity to lots of suppliers who provide us with the best reared animals you can get, whether its pigs for our hog roasts, or lambs, cows and chickens for our other meat options, we only choose responsibly-reared animals for our spit-roasts. This, alongside with our spirit of perfectionism (such as designing our own spit-roast machines) and efficiency, means we deliver an unbeatable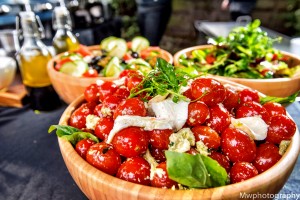 end product which is efficient as it is delicious. In the catering world, if you can't accommodate the needs of everyone at a hog roast Rhos event, you fall to the back of the pack, which is why we spend so much time ensuring we have first-class ingredients and dishes to compliment our spit-roasted meats, which forms the core of our main courses, whether that main course is a simple roll, or a traditional roast dinner. This extra variety means we offer up a really dynamic set of menus, which is able to please vegetarians and vegans as much as it pleases meat-eaters; not bad for a hog roast Rhos Company! We can only achieve this through the vision and skill of our experienced chefs, and the dedication and organisation of our office team. What's more is that we can offer our own waiting staff, and supply you with cutlery – that means you can rest easy knowing we're taking care of everything food-related. It's this peace of mind that we can provide which is the Spitting Pig Company's secret piece de resistance.
Leaders in Our Field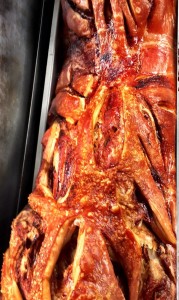 We pride ourselves on the quality of our catering, whatever the menu may be; from pig in a bun to a very formal corporate sit down meal. The dedication and professionalism of our team ensure that you will remember this catering experience for a very long time. We recently catered at a team building day for a local company which saw us roast a small hog to feed just 22 guests. Fun, team building activities were held throughout the day keeping the guests busy as we prepared the accompaniments for the roasting hog. We had already scored the pig and rubbed in sea salt to ensure that there was some golden crispy crackling to join the apple sauce and stuffing on the sandwich.
We feel that we're a part of the community and really hope we can continue to do so, and we know that to do this, we're going to have to keep providing 100% satisfaction for the good people of Rhos – and so far, so good. We get compliments on the deliciousness of our hog roasts, and the politeness of our staff, most of all. We love to get repeat bookings and to build a rapport with our customers, getting to know them on a first name basis – it just helps us make your event go off without a hitch.
If you're planning a hog roast Rhos event, and want to see what we can do for you, please do give us a call soon and we can go from there – together, we can create something special!