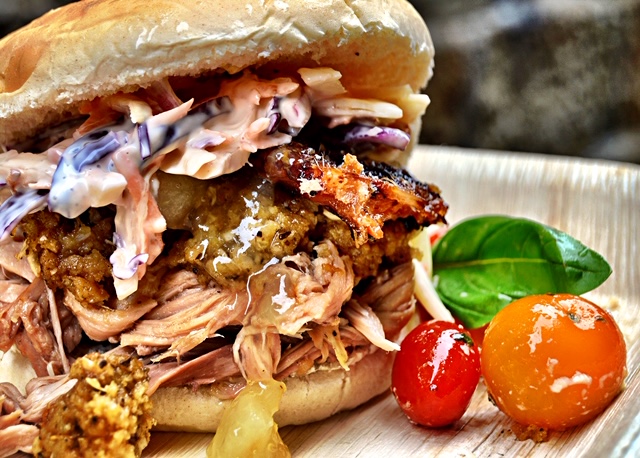 If you want to make the most of the sea air, fun atmosphere and lovely coastal views that Rhyl has to offer, having your event outdoors in an absolutely must. Deciding to have your event outdoors doesn't have to mean that it is all about the location and you have to compromise on the food though – that is not if the Hog Roast Rhyl team are catering for your event!
We specialise in providing the most delicious and expertly cooked hog roasts in Rhyl and we are able to cater to an excellent standard for events of all sizes. We are never fazed by the size of the event, the location we are catering in or the amount of people we are required to feed. We always give it our all at every event we are involved in to ensure that every one of our diners has a fantastic experience.
Our eye-catching hog roast machines, traditional cooking method and modern catering menus make the perfect combination for any form of outdoor entertaining. We cater in full view of our diners, giving everyone who samples our food an immersive experience as well as a fabulous, freshly prepared meal.
Exciting Outdoor Catering For Any Event In Rhyl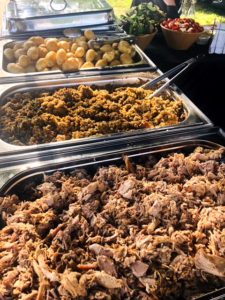 Hog Roast Rhyl's  free-range freshly cooked hogs are not the only thing we can provide for our clients in Rhyl. We offer well-rounded and varied catering packages for smaller events, private parties, weddings and corporate hospitality too. We have options to suit all budgets and occasions, and all of our menus offer a plentiful supply of alternative meat choices, vegetarian and vegan options, and a diverse and colourful array of side dishes to choose from. The rest of our food will all be made from scratch at your venue too, using the freshest ingredients and lots of lovely locally sourced Welsh fare.
Whether you require some great grub for a large-scale public event or a more refined mobile menu for a special occasion, the Hog Roast Rhyl team offer the variety and quality of food that will please all of your guests for any outdoor occasion. So if you would love to try the best Hog Roasts in Rhyl whilst also ensuring that the needs of all of your guests are met, we are the ideal catering choice for your event!