The Best Hog Roasts in Welshpool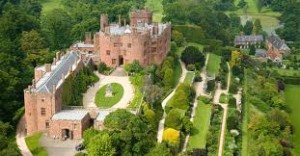 I don't know if you ever had a clear idea of what you wanted to achieve career wise when you left school but I certainly did. I wanted to be a rock star, play drums and tour the world, play in stadiums filled with tens of thousands of people and party absolutely every single night. A different city every night, the big house, the swimming pool and a Ferrari or three in the garages. That was my dream. It all turned out a bit different though. Yes, I got to play drums in a band but the nearest thing we came to playing a stadium was a pub near a greyhound track. The biggest crowd we had was 23 and that included the bar staff. Dreams shattered!
They say you have to pick yourself up and move on and that is what I did. The drums got put away in the loft (I was never very good at them anyway) and the career priorities changed. Instead I wanted to try my hand at something I had enjoyed so much at a music festival. I wanted to be a hog roast hire Welshpool caterer. Okay, so it was not on the stage this time but very definitely a rock and roll food in my eyes (well, it was at a festival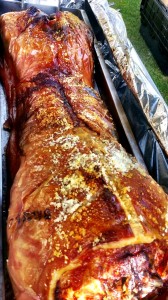 after all). The first time I tasted hog roast I thought it tasted great. The second time I tried it (about an hour later, with a beer) it was even better. Everyone loved the hog roast; it seemed too good to be true. I simply had to try my hand at hog roasting.
Getting to grips with organising everything for hog roast Welshpool event takes some doing but, you may be surprised to learn, I am actually quite organised. I never realised just how much work you need to put into preparing and cooking a hog roast but, having played plenty of gigs in some terrible places, this was a very welcome change and it certainly beats playing Bon Jovi covers.
Our passionate staff catered at a 20th wedding anniversary recently. We arrived at the venue a few hours before the serve time, allowing us plenty of time to prepare the meal from scratch with the chickens being placed on the spit and set roasting away. We then began to prepare the salads and the jacket wedges that were going to accompany the main meal. Everything went down a treat and drew great comments from the guests. There was even talk of them booking us for their 25th wedding anniversary too! We'll see!
Leaders in Our Field
I remember the first time I ordered a pig for a hog roast Welshpool event. It was quite something; the supplier was really keen to explain why he had selected this particular pig and why so and so amount of fat was perfect for the crackling. He even talked about how well it had been reared. I didn't realise how important all that was at the time but I certainly do now. Getting a great quality pig really is so important as it contributes everything to the taste. Well, nearly everything….and here was another surprise in my early days as a hog roast hire Welshpool caterer. It takes six hours to cook a hog roast! That was a bit of a shock to make at first. That was like six gigs! But again, I realise now just how important those six hours are when you prepare a hog roast. I think it can be easy to forget that this is a big animal with a lot of meat. Plus it is vital to infuse all that meat with the juices so it creates that incredible hog roast flavour that is unlike anything else.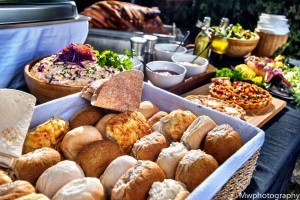 I was also staggered to see just how much a single hog roast can produce. It was something I never considered all those years ago at the festival. The stall was cutting meat from this big hog roast and serving it as pig in a bun with sauce and crackling. Strange to think back now that the very same pig was probably going to provide enough meat for well over a hundred festival goers. That's a lot of meat and it must surely make hog roast one of the very best value and most accommodating catering options that you can get anywhere.
It's also one of the most versatile. I would never have thought when tucking into my hog roast roll that right there in my hand was not only my future career but a meat that could be served up for the bridge and groom at a wedding breakfast. It was true though. Since I started this line of work, I must have catered for about 15 weddings and the hog roast is a roaring success every single time.
I'd love to have been a huge rock star and I still think about getting the drums out of the loft now and again, but it would just be for fun. Serving Welshpool hog roasts is a fantastic and serious business.