The Best Hog Roasts in Whitchurch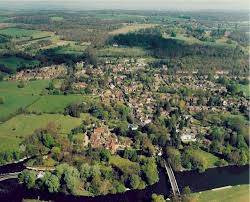 I had experienced a hog roast Whitchurch event a few years before and I loved it. There was a great atmosphere and everyone seemed to adore the food, which is certainly not always the case at many events and functions I have attended. It really was good and I could see that it would be something that would really appeal to me. It was decided; I was going to be a hog roast hire Whitchurch caterer.
That was four years ago and have since gone on to cater for a huge number of events in and around the Whitchurch area. I can honestly say that it was the best move I ever made, and one of the best aspects of my job is seeing people's reactions to having hog roast for the very first time. You see hog roast, despite its recent growth in popularity, is still something of an unknown quantity for many people. They wonder if they are going to like it, so I am under pressure to make sure I do my upmost to make sure they do.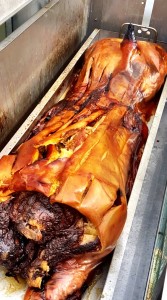 My job is certainly made much easier by my all singing, all dancing hog roasting machine which is a quite marvelous piece of equipment. The machine provides me with total control over cooking the hog and is certainly a lot safer and far more effective than a huge open fire, which our medieval cousins would have used to cook a hog roast Whitchurch. When I get my hog roast machine all loaded up with the pig and cooking away, the aromas are quite something else and that certainly helps win over a few of the hog roast virgins who may be present. And of course that's before they have even taken a single bite.
We recently catered at The Archibald Worthington Club here in Whitchurch which I'm sure a few of you are familiar with. Big fans of bingo will certainly be familiar with this venue due to the fact that they hold bingo evenings on Tuesdays and Thursdays. Snooker is also available for members whether you fancy a quick game with a friend or you're a seasoned pro. Live entertainment has always been a selling point for any establishment and The Archibald Worthington Club is no different with something different every Saturday night. We catered for 100 guests at this venue with our classic pig in a bun taking centre stage and two whole roasted chickens also appearing on the menu. The 8:30pm serve time meant that we had to be at the venue a good 6 hours earlier in order to set up our machine and get the hog roasting. Later on we added the chicken and let both meats roast to perfection before serving. The guests had a choice of many accompaniments such as golden crispy crackling, stuffing and a selection of sauces. As we do at every event; we cleared all the rubbish and took it with us as we left the event at about 10:30pm.
Leaders in Our Field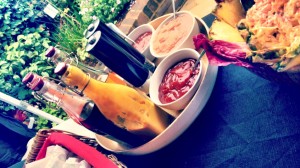 I love cooking hog roast but it really does take a bit of time to cook the perfect pig. A lot of people at these events seem to think that because I am cooling it right in front of them, it cannot have taken that long. Wrong! I actually start off the cooking process quite some time before, in fact it takes six hours to cook the perfect pig. Six hours not only makes sure that the pork is cooked through but it also ensures that the crackling is going to be absolutely spot on and just as it should be. Crackling is many people's favourite bit. Even Cameron Diaz likes a bit of crackling!
Most of the events and functions I cook at are quite big affairs, usually 80 or 90 people, which may seem like a lot for a single hog roast to cater for but hog roast is full of nice surprises. I can cook a single standard sized pig and carve off enough fantastic tasting meat to serve well over one hundred guests. Even I am surprised sometimes at just how accommodating a hog roast is. It's like the magic porridge pot, it just keeps on giving.
Weddings, christenings, birthdays, corporate events, charity fundraisers…I've done them all and loved every one, and that's all because everyone loves hog roast so much. In fact I am pretty sure that should my old employer offer me my old job back, I would almost certainly tell him to forget it. My job is a Whitchurch hog roast caterer.