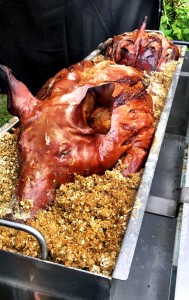 Wrexham has lively local music and sports scenes as well as being a hub for business and industry on the North Welsh border with England. Whether you are putting on an event in Wrexham for a local group, a corporate function, your wedding reception or any kind party or celebration, you need to make sure the food is just right for the occasion.
Sorting out the catering for your event can seem like a difficult undertaking, especially if you have lots of different tastes and diets to cater for, which is why it is always a good idea to get help from professional caterers who can handle all of the details for you whilst always following your wishes to the letter.
This is exactly the approach to event catering that the Hog Roast Wrexham team have. We possess the breadth of experience to cater for any occasion in the Wrexham area and the personal touch to make sure the catering services we provide are completely unique to your event.
Flexible Hog Roast Catering Menus For Any Event In Wrexham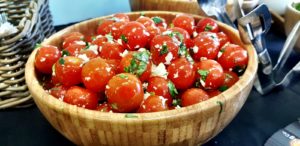 Our hog roasts are second to none in the Wrexham area and you won't have to make do with second best in any other aspect of our catering services either. We can supply any amount of hot hog roast sandwiches for large-scale events in Wrexham and we always prepare our hogs on-site no matter the scale of the event or the location we are catering in.
If you are looking for a more refined menu or you require a varied buffet, Hog Roast Wrexham can rise to the occasion with our varied menus and meticulously prepared food. We can provide different meats, as well as vegetarian and vegan food if required. All of our dishes are made on-site whilst the meat is cooking, using carefully selected locally sourced produce. Everything on your menu will be ready to serve right on time and presented in your specified style. For more formal sit-down meals, we can also supply our own waiting staff to provide table service.
When it comes to catering in Wrexham, the Hog Roast Wrexham team have all bases covered with our fantastic hog roasts and diverse modern menus that suit any occasion.