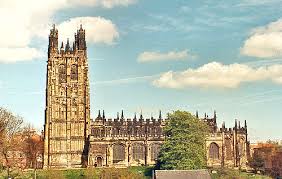 Wrexham is the largest town in North Wales, so being the largest town, setting up hog roast Wrexham was a sound idea. Wrexham has been revamping its community, the Stretton Watermill has been around for many years, and it's still working! There are many organized events in Wrexham, you can take a tour of this marvellous Mill; or visit the Wrexham County Borough Heritage centre to learn about a variety of things. We are doing a hog roast for the Wrexham County Borough Heritage centre soon. It is also host to some wonderful sites, such as the Cup and Saucer in Erddig Park, and The Lake at Action Park which is beautiful; we have hog roasted near here and the guests loved the scenery. Just like any town they have a range of exciting museums, ancient churches, and other fun and wonderful things to do. We have hog roasted from christenings at some of the churches and some special events for most of the museums. Some of the sites to see are just truly amazing in Wrexham, and to hog roast near them Its early June and Summer is nearly officially underway, we at hog roast Wrexham could not be more excited for summer this year as we have a feeling it's going to be fantastic for hog roasting. Our chefs love nothing more than roasting a whole freshly prepared pig in the sun, equally our customers love nothing more than having that pig carved onto their plate and garnished with freshly made salads. If the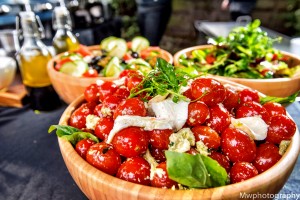 British weather turns for the worst (as it is prone to do) all is not lost as we bring along gazebos to cover the cooking and serving area at the event. The past week has seen fantastic weather for hog roasts in the UK and it has really shown in the amount of people enquiring with us with a clear vision of how glorious a hog roast in the sun could be.
Whether your event is a private event, corporate or a wedding; hog roast Wrexham are willing to cater all events, big or small. Corporate events invariably bring in large numbers with us catering from 10 to 10,000. A recent event we catered at saw us cooking for 60 people which is a relatively low number for a corporate event. Enterprising Employment Wrexham was the customer and we arrived at their headquarters at 7am in order to set up our machine and get the hog roasting so it was ready for the 1:30pm serve time. Although it may be time consuming it is most definitely worth the wait. Succulent pork in soft floured rolls with crispy crackling, stuffing or homemade apple sauce drizzled on is more than a hearty meal. Because of the low number of guests; there was enough for seconds for a lot of the guests who risked bloating to fill their stomachs with more pork. As the event drew to a close, we carved any of the remaining meat onto a serving tray and left it on a table with the remainder of the crackling, stuffing and apple sauce. As we were clearing up rubbish we could see guests picking at the pork much to our delight. Once our machine was packed we left the event with many thanks from guests and the organiser himself.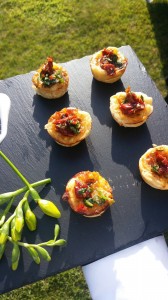 Summer is also a fantastic time to have a Wedding and our Wedding menus compliment these joyous events spectacularly. Instead of a dull hastily made buffet for your wedding why not try one of our Wedding menus with selections of spit roasted meats, tasty canapés and tempting desserts. Any leftover meat from the roast can be carved up and served as excellent finger food at the evening celebrations. Recently the Jubilee weekend was a fantastic opportunity for hog roast Wrexham and a large number of the Welsh public seized this opportunity. We catered for street parties and garden parties all over the county. With the passing of the Jubilee madness, we at the hog roast Wrexham are looking ahead to the Olympics, this fantastic source of British spirit will have all of our chefs out hog roasting in the (hopefully) fantastic weather and rightly so. I can think of no better way to celebrate the Olympics than with a typically Welsh hog roast Wrexham and a cold beer. If you're interested in a hog roast for the Olympics or for any kind of event please make an enquiry using the contact section of the website