While the howling winds and near-constant rain showers that the nation has been facing might seem like a real party killer for many people, plenty of our clients are still braving the great outdoors in the hopes of putting on an unforgettable event! Most recently, the Hog Roast Mallwyd catering crew were hired to assist Ben with an open-air folk music festival that had attracted the interest of upwards of 300 people from the local area; and hoping to kick things up a notch, he had asked that we serve one of our glorious meaty feasts with a selection of drool-worthy sides.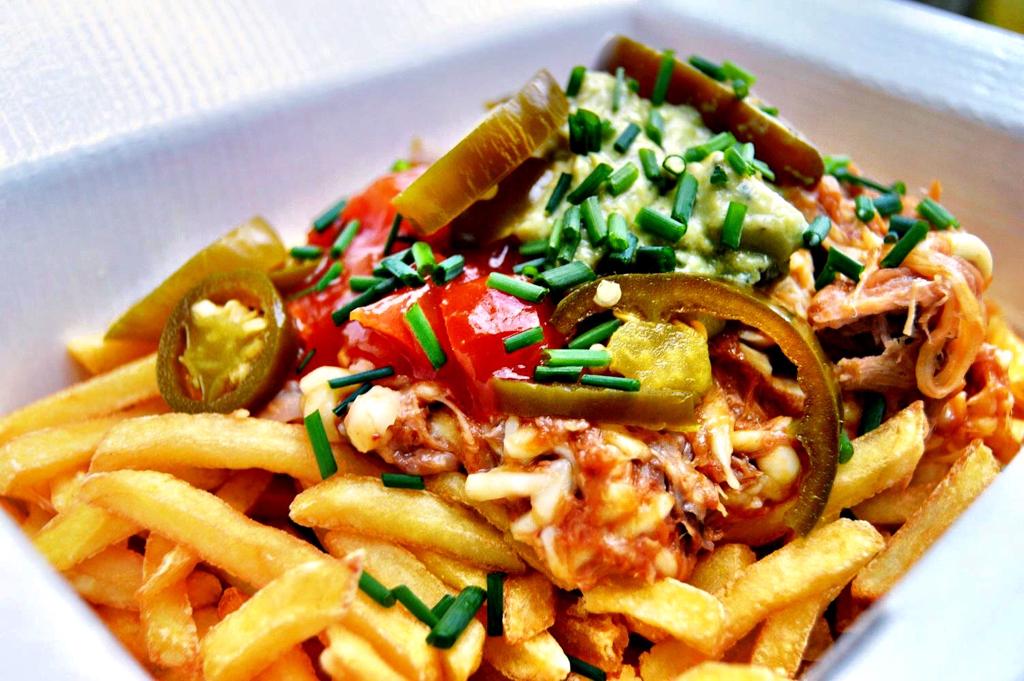 Taking the reins on the event, our skilled catering manager had recommended a bespoke buffet centred around the classic hog roast menu which offers a selection of traditional flavours that our new and existing clients go wild for. Ben loved the idea, and while he focused on tying up loose ends for the event, he put his full trust in our team to come up with something great.
Striving, as always, to make everyone feel welcome, Hog Roast Mallwyd had decided to include a meat-free alternative of grilled veggie skewers with optional haloumi which were to be served with flatbreads and tzatziki dip. To add depth and flavour variety to the main courses, the team also incorporated side options of creamy coleslaw, a trio of freshly-prepared salads and our recently launched melted cheese and jalapeno smothered fries.
Rocking up to the venue hours before the musicians were set to perform, the catering team pitched a gazebo to protect themselves (and the food!) from a potential downpour before they began the preparations for the feast. Starting with the whole pigs which they effortlessly slow roasted, Hog Roast Mallwyd worked tirelessly to deliver an exceptional spread – the scent of which immediately captured the attention of the arriving music-lovers!
The atmosphere at Ben's music festival was electric and in between the live sets, the guests helped themselves to the gluten-free rolls which they eagerly filled with juicy pulled pork, crispy crackling and savoury stuffing before adding a generous topping of our homemade applesauce.