Fairytale romances might be hard to come across these days, but at Hog Roast Amlwch we are lucky enough to have seen our fair share of relationships that are built to last. There's nothing we love more than helping couples celebrate their love, whether they've been together for 5 months – or 50 years like our most recent clients Florence and John! Since marrying in their early twenties, the pair have been inseparable, and as their golden anniversary approached they were eager to mark the occasion with a stunning meal that they could enjoy with the 170 family and friends they had invited to attend the party they had planned.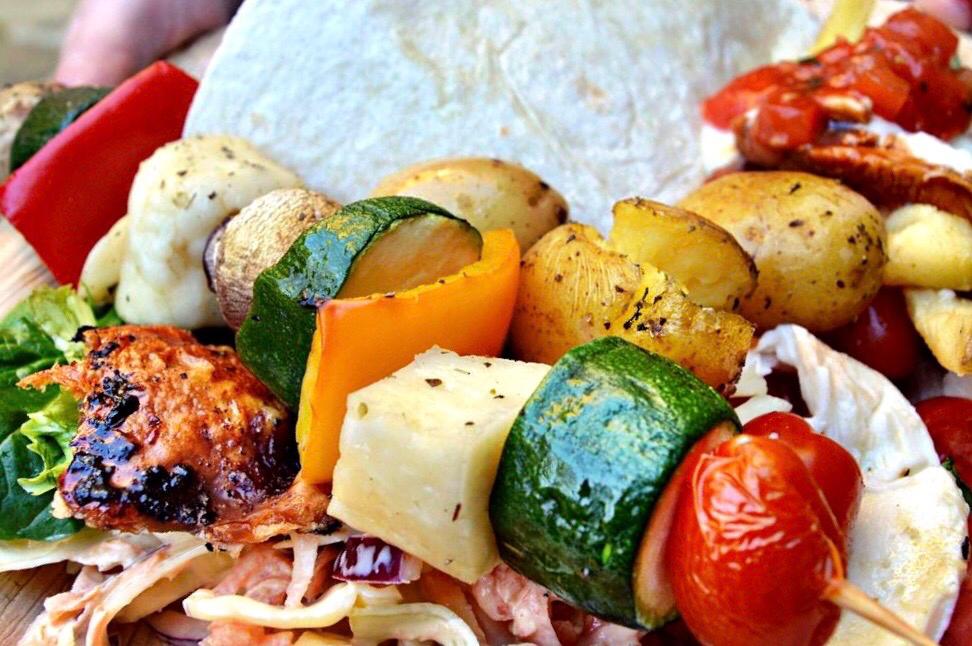 As always, the Hog Roast Amlwch catering crew were on hand to help Florence and John through every step of the booking process; and after discussing their plans for the event in more detail, it was decided that our hog roast dining menu would be the ideal fit for the occasion since it offers a more formal approach to traditional alfresco dining. With our team handling the food for the day, the pair were able to sit back, relax and enjoy the run-up to their anniversary party without having to worry about a single thing.
When the day of the celebration rolled around, Hog Roast Amlwch journeyed to the idyllic venue which consisted of an airy barn that had been adorned with fairy lights, floral garlands and gold accents. Making the most of the time before the happy couple arrived, the catering crew whipped up a tantalising feast of a slow roasted pig which they served with stuffing, crackling and applesauce as well as a meat-free alternative of grilled veggie skewers and sides of creamy coleslaw, colourful salads and our new loaded fries that had been smothered in melted cheese, jalapenos and succulent meat.
Florence and John were blown away when they first laid eyes on the spread and their guests almost had to pick their jaws up from the floor, which is the reaction that our team loves to see! As they waited for the final few guests to arrive, the party-goers were barely able to resist the temptation, but the lip-smacking feast was worth the wait and before long they were filling their plates with the delicious creation.