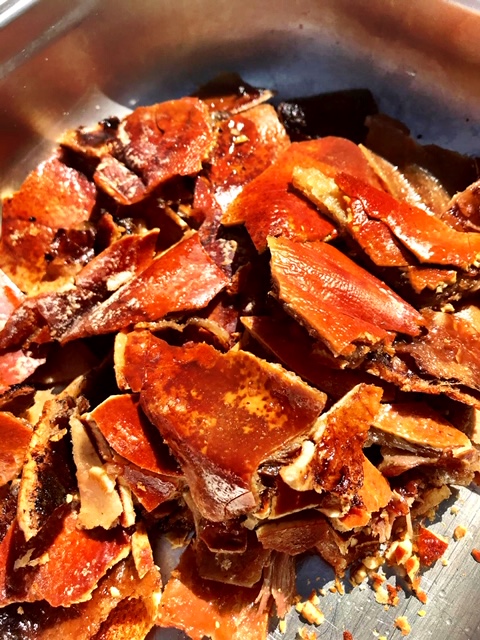 Turning 90 is no small feat. So as Agnes' milestone birthday approached, her daughters, Amanda and Lisa, decided to throw a party in her honour. They wanted to make the event special for their mother and ensure she was surrounded by love and cheer on her all-important day.
With this goal in mind, the girls set to work planning a large family party, which everyone was excited to attend – especially when they heard Hog Roast Meliden had been called in to handle the catering side of things!
The reputation of our signature hog roasts precedes us, and the guests were thrilled to see our team hard at work when they arrived at the party venue. Our team, along with catering manager, Terry, had spent all afternoon working on a delicious and varied feast for the group, which included a tasty hog roast with side salads, mixed fries and creamy coleslaw, as well as grilled vegetable kebabs and BBQ-pulled jackfruit rolls for the vegetarian and vegan guests.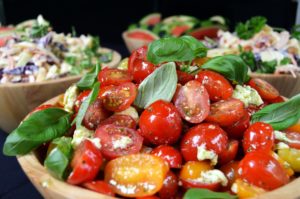 All of the guests watched in anticipation as Terry carved up the whole roasted hog, which was served alongside an array of condiments, dips and gluten-free rolls. As the birthday girl, Agnes was given the first plateful of food, and she was instantly impressed by the wholesome flavours.
The remaining guests followed closely behind, collecting a bamboo plate and matching cutlery, before helping themselves to the variety of food available. There was more than enough grub to go around, which allowed many to dig into second and third helpings.
Hog Roast Meliden's final act of the day was slicing and serving Agnes's birthday cake (after she'd made her wish, of course!). Each portion was served with a dollop of fresh cream and a handful of mixed berries, which the guests thoroughly enjoyed.
The party was a huge success, with Hog Roast Meliden providing a great service and ensuring everything ran smoothly from start to finish. Most importantly, Agnes had a wonderful time celebrating, and her daughters were very pleased with the results – they couldn't thank our team enough for helping out and have promised to pass our details on to anyone who needs a caterer in future!