If you're looking for a fresh start and a change of pace, then consider investing in our Hog Roast Towyn franchise today.
Our doors are always open to everyone no matter what your background looks like; so whether you're a seasoned chef with a knack for creating tempting flavours, or a self-taught cook who's determined to master a new skill, then don't hesitate to get in touch with us – we'd love to hear from you!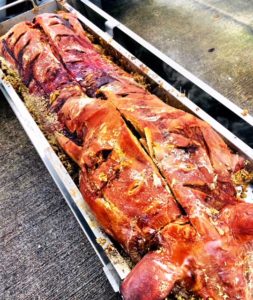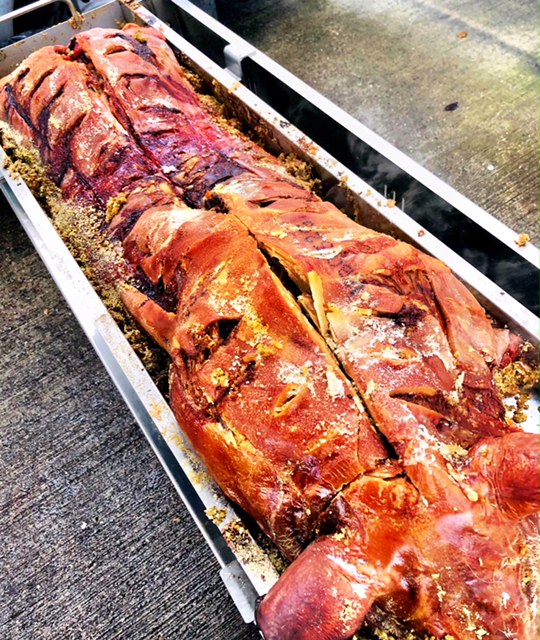 As long as you're a keen learner and have a positive attitude, you'll fit in well with our team, who will transform you into a confident chef in hardly any time at all. Don't worry though, we won't throw you straight into the deep end right away! Our team will start you off with the basics first of all, and then, once you feel confident enough, we'll move along to our more intricate dishes.
But investing in Hog Roast Towyn isn't just about starting a new career that you can actually enjoy; it's also about changing your life for the better in other ways by proving you with a good work/life balance that makes coming to work feel like something you actually want to do.
Here, we like to think of ourselves as being more of a family, meaning we'll do everything we can to help you get settled in, and we make things easier for you in the long-run by supplying you with all of your bookings, so that you never have to chase up your own leads. We'll even manage the social media and website aspect, meaning you can benefit from all-round, professional marketing for your new business at no extra cost.
By joining the Spitting Pig family, you can expect to start turning profit within your first year, and with year on year growth, you're guaranteed to see a return on your investment very quickly.
We promise you won't be disappointed – but before you decided to commit to Hog Roast Towyn, why not speak to one of our advisors today? We're always happy to provide you with as much information as you need, and our testimonials speak for themselves.