Kicking off the month of March, Hog Roast Porthmadog was happy to be able to assist locals by serving one of our sensational spreads at a St David's Day party!
Honouring the life and good deeds committed by the patron saint of Wales, event organiser, Helen, had worked really hard to put together a fun fete-style celebration for everyone, and this was held in the Porthmadog community centre. The event was open to the public, so anyone was welcome to come and join in the fun by purchasing home baked goods from local bakers, arts and crafts and bits and pieces from anyone who had set up a stall.
The open-door policy also meant that there was no set number of guests, so to be on the safe side, Helen had asked Hog Roast Porthmadog to prepare plenty of food, with the agreement that any leftovers would be delivered to a homeless shelter at the end of the event. Our team were more than happy to accommodate this arrangement, and for simplicity, the spread Helen had chosen was our Classic Hog Roast Menu.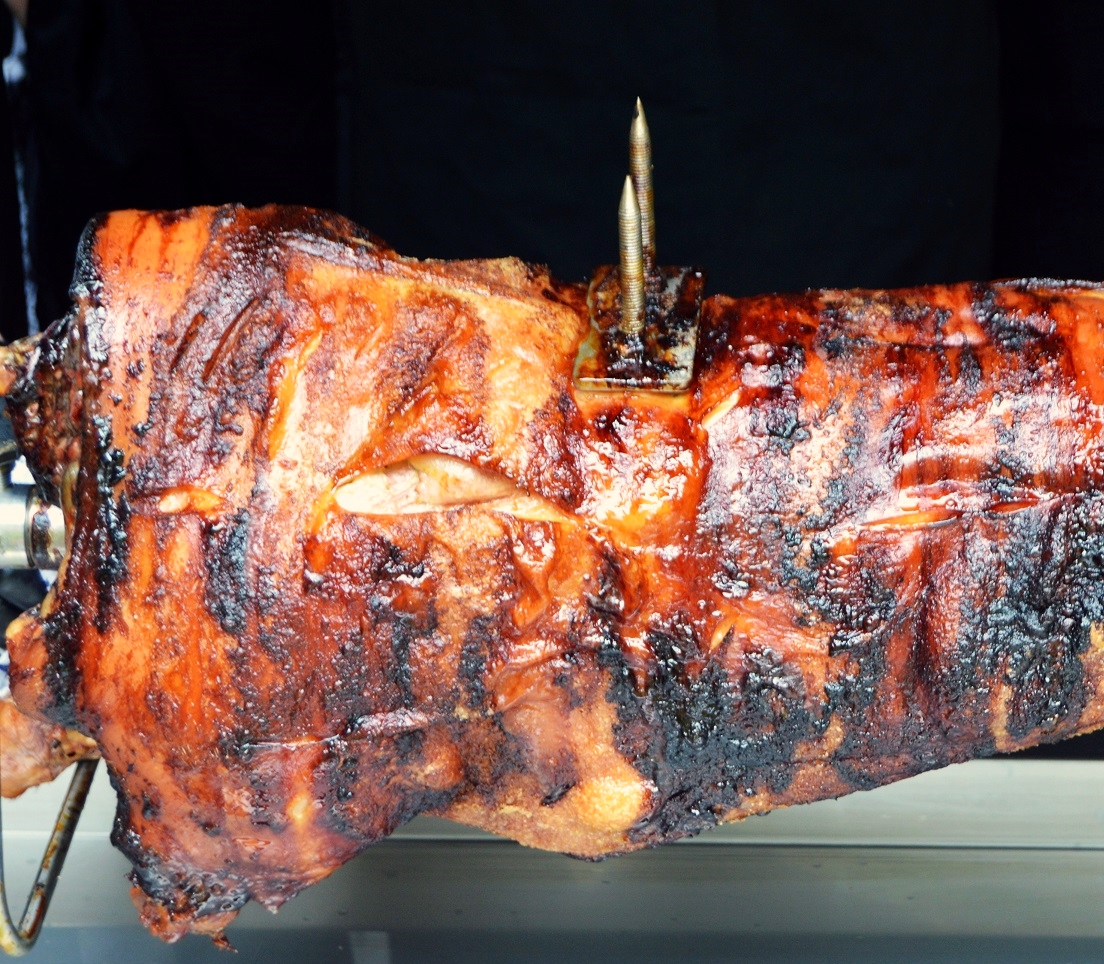 Using one of the largest free-range pigs available, Hog Roast Porthmadog rustled up a gorgeous spit-roast, which after turning a gorgeous golden brown colour following several hours of cooking, was finally served to the guests in a sandwich format with crackling, sage and onion stuffing and applesauce toppings. We also prepared a light and leafy side salad, coleslaw and a buffet of drinks, which offered attendees the option of tea, coffee, hot chocolate and juice. For non-meat-eaters, our crew prepared grilled veggie skewers with optional halloumi cheese, flatbreads and a tzatziki dip.
Helen had gone all out on the decor for the fete! The main hall was covered in Welsh flags and bunting. There were green, white and red balloons everywhere, and in the cafeteria, each table held a vase of daffodils in the centre. More importantly, everyone had a wonderful day out and were really pleased with the food that Hog Roast Porthmadog had created.
True to our word, when the event came to a close later that day, Hog Roast Porthmadog  carefully packaged up the leftovers and delivered them to a very grateful shelter nearby before heading back to HQ.