Christmas is just weeks away and we haven't been this busy ever at Hog Roast Buckley! We have been getting calls since the end of summer and are well prepared for the events ahead. Sunday was a Christmas party for an old folks home and the first on our list we were super excited as we headed out. When we arrived we were greeted by the matron and shown into the main hall the hall was decorated beautifully with lots of Christmas decorations and Christmas music bellowed and we were feeling jolly as we began to cook the Hog Roast Buckley.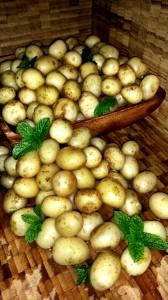 We placed lots of free-range turkeys on the machines and as they were cooking we then started with the sides a nice fresh crisp salad and wonderful creamy coleslaw. We then placed a huge cheese board central on the table and some fresh crisp bread and crackers and an assortment of chutneys and dip's something for everyone to enjoy. The residents arrived and what a jolly bunch they were! All singing and dancing and we couldn't help but smile. They took their seats then we began to serve our waiting staff delivered the trays of freshly sliced turkey the smell just blew you away and we all agreed it smelt like Christmas.
The residents pulled crackers as they enjoyed the food and we chatted to them all and all had a great story to tell. One old guy said he had tasted hog roast food abroad many years ago but said it was nothing on us here at Hog Roast Buckley and that really made our night! The turkey was a huge hit as was the rest of the food and after the meal was ate we served some chocolate gateau and thick fresh cream baked fresh by us as always the guests enjoyed desert and ended the evening with a few glasses of sherry. On the way home tired but smiling we all commented on a great time we had and still had the Christmas tunes fresh in our head we are now officially looking forward to Christmas and we all now can't wait bring for the big day it on we all say.