Reaching your golden wedding anniversary is something worthy of much more than a small celebration. When you reach this milestone, it is the perfect reason to host a wonderful event with your friends and family, celebrating the many highs of your time together. In August, Hog Roast Hiraethog catered for an incredible wedding celebration in North Wales, and this is the menu that we provided…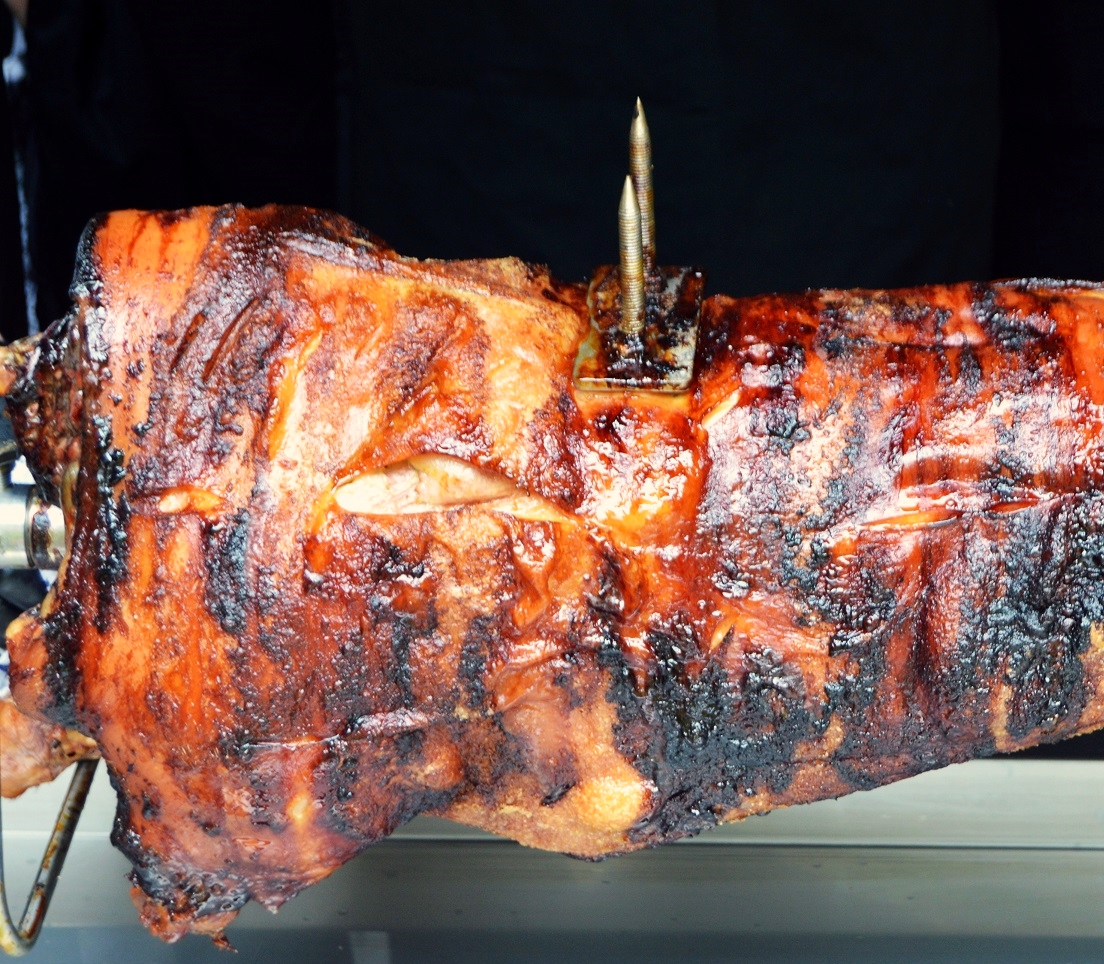 Pete and Lucy went from being in a wonderful relationship to being in a wonderful marriage and, before long, they were celebrating their golden anniversary together! This is no small occasion and it is one that needed to be celebrated in style by the couple, surrounded by their friends and family. Pete decided to rent and decorate a marquee, filling it with a great dining area and dancefloor. As well as hiring entertainment for the evening, he also contacted our catering manager Alan to arrange dinner for the event. The catering needed to be suitable for guests of all ages, with plenty of dishes for the 120 guests to enjoy. After discussing our options, Pete decided that our Alfresco menu was the perfect choice!
On the day of the event, Hog Roast Hiraethog set up our catering station at the venue. The first course to this menu is the most exciting since it consists of sharing platters served tableside. The platters include gourmet meats and cheeses, as well as fresh bread, vegetables, and olive oil. This creates a variety of tastes and textures to be sampled, with something for everyone to enjoy.
Following the starter, we served a classic Hog Roast Hiraethog main course: a slow-roasted pig. The meat was accompanied by sage and onion stuffing, applesauce, and crispy crackling, as well as an assortment of salad dishes and homemade chips. This was a delicious and hearty main course that went down a treat with the guests!
Do you have a milestone birthday or anniversary approaching? If so, get in touch with Hog Roast Hiraethog today to book your catering. We have over 7 different menus to choose from and a dish to suit every guest! Simply let us know your party size, date, and location and we can begin to plan your perfect menu!