With the current climate being the way it is, it is understandable to be cautious about hosting an event- let alone hiring an external catering company. However, Hog Roast Penygroes are here to put your mind at ease.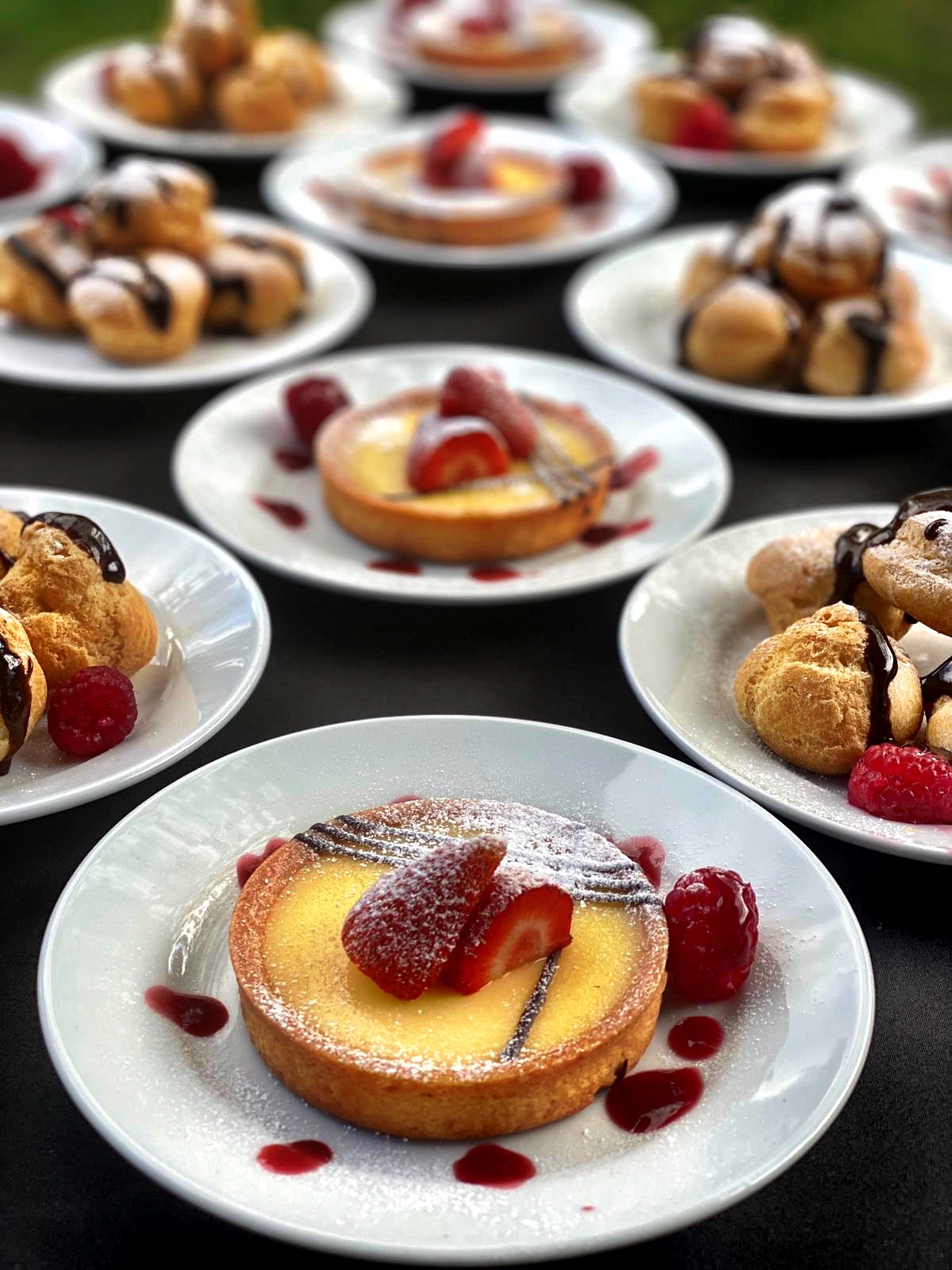 During the lockdown, it was important for our team at Hog Roast Penygroes to learn a new way to cook and serve- a way that would keep our staff and customers as safe as possible. We do not bring an unnecessarily large waiting team, and every staff member that comes to your event will be vital in ensuring everything runs as smoothly as possible. Having limited staff means that you are able to have more guests in attendance, to abide by government mandated restrictions. It also means that our team can work efficiently to prepare, cook and serve food safely.
When we arrive at your event, we will follow all social distancing measures required, especially for an enclosed/indoor event. There will also be regular hand washing and sanitisation, to ensure that there is no cross-contamination. As well as this, any staff member presenting COVID symptoms will not come to work, to keep everyone as safe as possible.
In regard to our food, nothing has changed with the quality of the meals we provide. The ingredients we use are fresh and nutritious and we prepare the meals at your event, so freshness is guaranteed. From the starters to the spit roast to the desserts, we guarantee you will have a meal you won't forget! Alongside leftovers for you and your guests.
With all of this in mind, our calendar is open and taking bookings until 2022. Hog Roast Penygroes cater to every event size, from small gathering to large scale parties. We also offer a range of dining styles, so there is something to suit everyone!