Hog Roast Harlech is thrilled to have been a part of Marcus and Beth's unforgettable wedding weekend. It was a celebration that spanned two glorious days and was filled with love, laughter, and of course, delectable cuisine, courtesy of yours truly!
The picturesque backdrop of a historic castle in the heart of Harlech set the stage for this extraordinary event, where the couple was joined by 150 guests, who had come together to witness their declaration of love.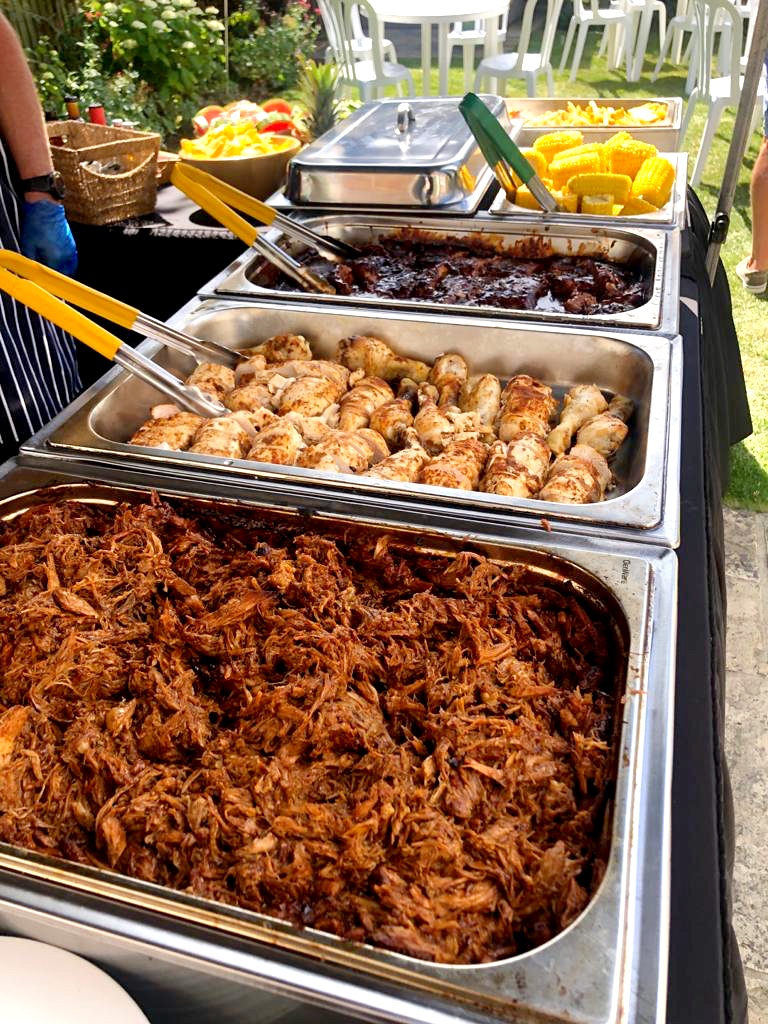 On Saturday, while Marcus and Beth exchanged vows, Hog Roast Harlech's catering team busied themselves with food prep. With talented catering manager, Terry, taking the lead, our crew was able to rustle up a magnificent spread just in time for the wedding party's arrival in the dining hall.
From the elegant soup starter and collection of gorgeous canapes to the indulgent lamb and turkey main course options, each dish was meticulously crafted to satisfy the senses. Even the veggie and vegan guests were over the moon due to the addition of our meat-free BBQ pulled jackfruit option, which boasted striking flavours and paired perfectly with the collection of inclusive side dishes.
The dinner concluded with a choice of desserts: cheesecake or profiteroles with cream and berries, which went down a storm. But Hog Roast Harlech still had more to give. Later in the evening, guests were given a second burst of energy thanks to a night-time buffet of rolls filled with hot bacon and sausages. We also served tea, coffee and hot chocolate, along with a slice of wedding cake.
The celebrations didn't end with the Saturday soirée. On Sunday, a new day brought a fresh round of happiness. Hog Roast Harlechs was ready to greet the newlyweds and their select group of 30 guests with a custom brunch menu that combined Italian antipasti boards, leftover canapés from the previous night, and the quintessential delight of hog roast rolls. The brunch was a perfect fusion of flavours, which brought the weekend celebrations to a perfect end.
Marcus and Beth couldn't stop thanking Hog Roast Harlech for playing a pivotal role in making their wedding celebration an immense success. From the carefully curated wedding feast to the delightful brunch, our team was honoured to contribute to their joyous occasion.