After last year's wedding frustrations, you deserve a wedding menu filled with delicious food, exceptional service and lots of choice! Hog Roast Cemaes therefore encourages you to choose their wedding menu 4.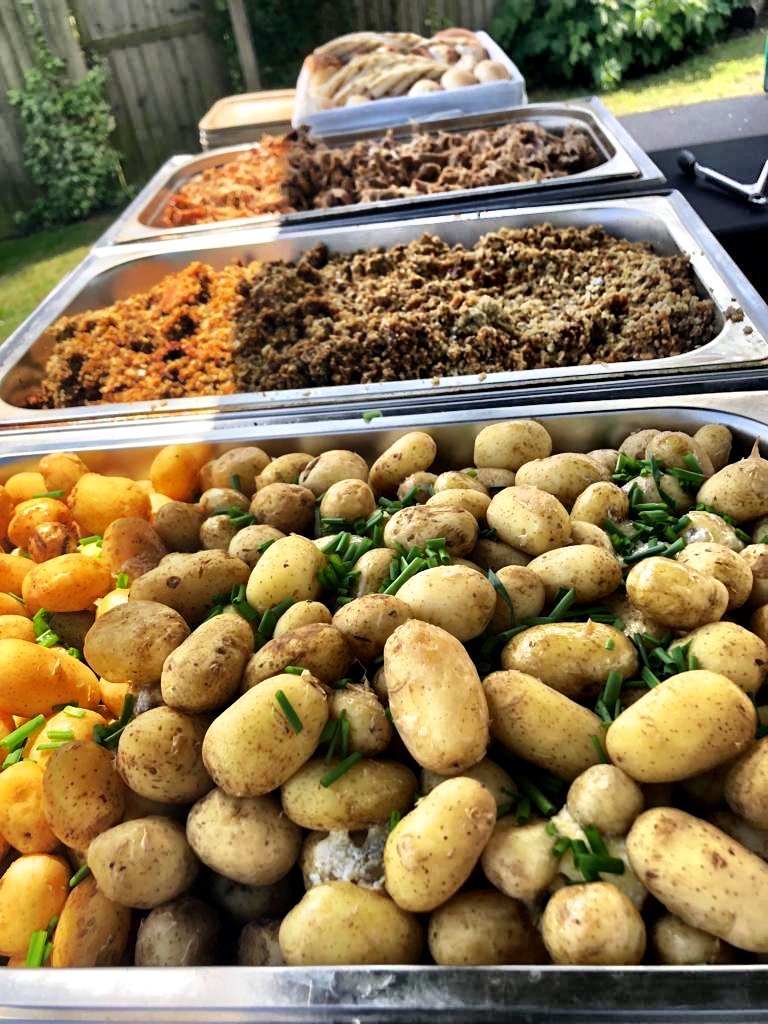 Hog Roast Cemaes's wedding menu 4 starts with staff to serve your reception drinks alongside canapés. Whatever drinks you supply will be handed out and you get to choose 6 canapés you want circulating the guests on arrival. It could be anything from fresh smoked salmon on brown bread with a smidge of cream cheese, fresh lemon juice and a sprinkling of dill to bitesize pizza. Once the bride and groom have completed their photos and the guests have socialised, you will ask your guests to take their seats. From here, a plated starter will be served to the table for your guests to enjoy. The four starter options are homemade soup, smoked salmon, Parma ham or salad niçoise. Each as equally tasty as the other. 
Now for the main! The main is served as a buffet so your guests will form an orderly queue to receive their food. It works like clockwork when a table comes up at a time as they get served quickly with little waiting time. You will choose two meat options, Hog Roast Cemaes always recommends the whole roasted pig as it goes down really well with the guests and it gives the food a theatre aspect as you get to see a whole pig. You can then choose two potato options then either seasonal vegetables or select three salads. Guests always appreciate the salad option for summer weddings as its lighter. 
Dessert consists of a selection of puddings; you have a range of options and get to choose two where with a 50\50 divide of each choice. This is shortly followed with tea and coffee. 
The final hoorah of this menu is the wedding cake. When you would like the wedding cake to be served, Hog Roast Cemaes staff will carefully slice it and serve it on a plate with coulis, ripe berries and fresh cream. 
If you want the ease and simplicity of having one food supplier, we can even do your evening food and have a range of choices for this. 
Why not have a look into now!