It's that hectic time of year were none of the days of the week feel like they normally do. With Christmas now behind us and the new year fast approaching its time to put on your best shoes and dance the night away one last time before shuffling into work again. This year, the team at Hog Roast Abergele will be returning to the wonderful pub they were in, when they welcomed in the year of 2018. Last year Michael Baker, a pub landlord decided to throw a disco for New Year's Eve and asked us to provide a Hog Roast Buffet that would knock the socks off of his customers.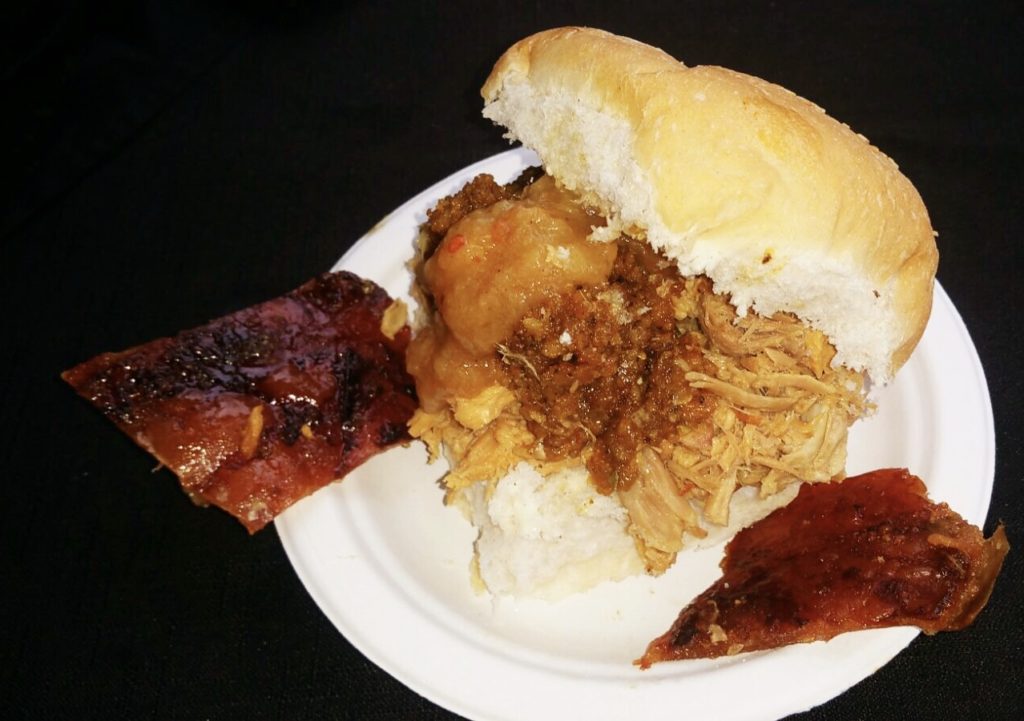 This year, Michael has once again asked us to cater for his NYE disco and the team at Hog Roast Abergele could not be happier as last year proved to be one of the most enjoyable nights in all our years catering. We arrived on site as we always do, a good few hours before the guests started to arrive, allowing us time to set up the Hogmaster and prepare the Hog for roasting. The smell of the Hog cooking was there to greet the guests as they arrived and ordered drinks. Before serving time was upon us however, our team were invited to join in with the festivities, and take part in the quiz!
After we'd displayed our superior General Knowledge skills, we also displayed our phenomenal cooking skills as the succulent meat of the hog was now piping hot and ready to be served. Guests flocked to the buffet to grab a bite! The loud and boisterous atmosphere of the pub was momentarily subdued as everybody tucked into our pigs in buns and marvelled at how fresh they were!
Once everyone was fed, it was time to start the disco! Our team cleared up their mess discreetly and quietly, disposing of any waste off site and left the guests to welcome in the new year. It is an absolute pleasure for the Hog Roast Abergele team to have been invited back by Michael and we very much look forward to another night of fun, laughter and of course, fantastic food again next year.